Najaee
Najaee - reached out to me with a design problem, in which she did not have a consistent brand identity. We created an identity that suites her style and the persona of her clients, giving them a better experince with the services she provided. The new look of the brand is sure to create more traffic and appeal to potential clients who visits her social media page.
"Najaee" already creating a presence among her loyal clients so the objective was to refine the image of Najaee. The style was based on her service, she was a braid specialist. The idea was to showcase that skill and create a clearer image that would represent it correctly. The icon in the logo represents her dynamic skill in which her work showed while also representing what she does. The font was to appeal to the women which was most of all here clients. Research showed that this style of font appealed well with women, which has been used on jewelry brands, make-up and other types of service dedicated towards the beauty of women. Purple can be said to express royalty and luxury, power, and ambition. All traits that her clients believe in.
The tool used to create the brand designs and mocks were Adobe Illustrator and Adobe Photoshop. The images used were from Najaee's personal archive. The first stage was a discover and research phase, which lead to drafting conceptions and mood boards. Once agreed that the design was going in the right directions, the Logo was created and refine. Which was the biggest part of the branding after selecting the best font and color suited for her clients. I was able to test the work and received positive feed back. One key part of collateral was the social media graphics which was the main purpose of the project. Once final approvals we made, the final work was a very polished fresh brand identity for Najaee.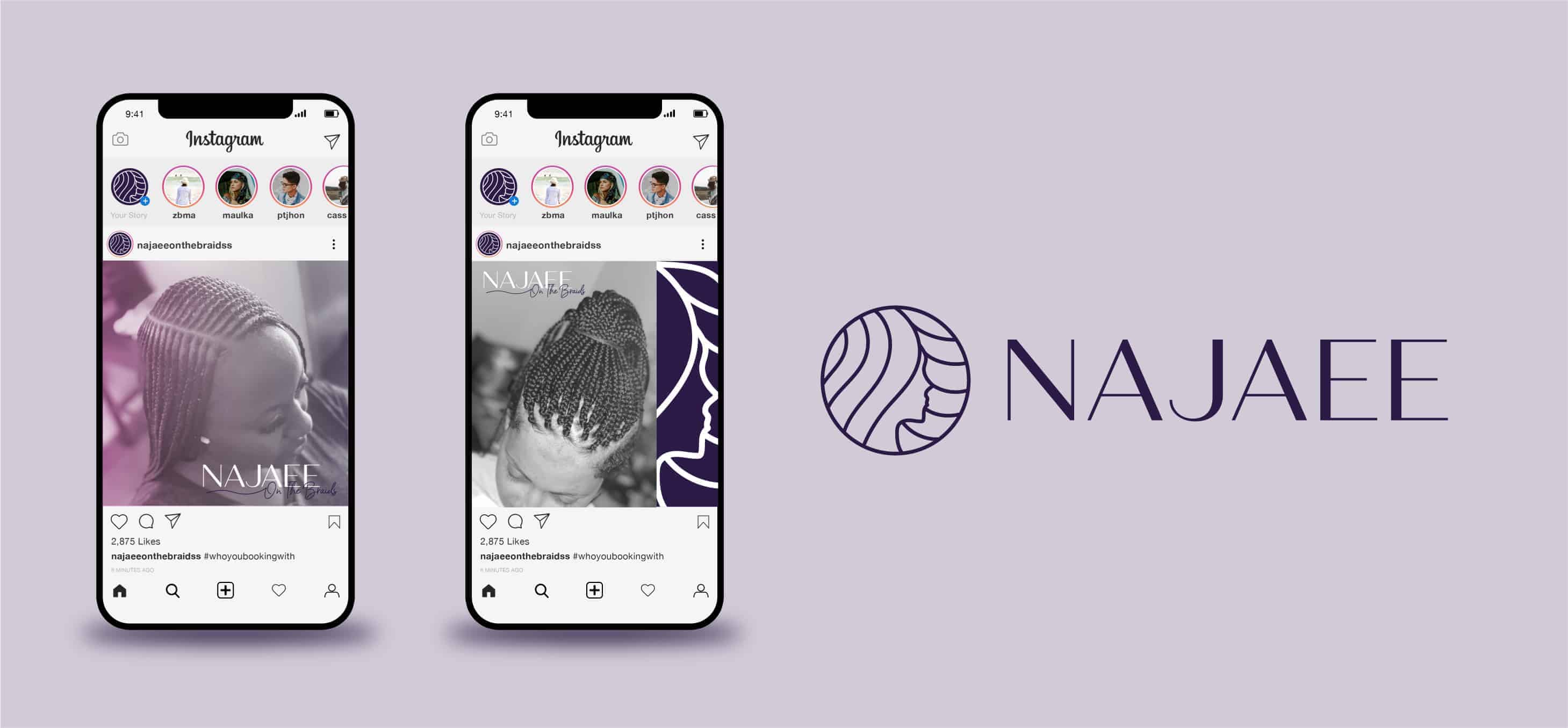 So far I have receive a lot of praise for the work we did, some of her clients and also her competitors that work in women's beauty have said that they have become more aware of here brand and that it can be easily remembered.