Project 122 squares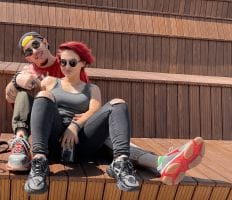 Pavel and Svetlana Alekseev
A project for a family of four - dad, mom, two sons. There are also pets - two dogs. The project is located in Moscow. The total project area is 122 square meters. The project was implemented in 2020 by Russian designers Pavel and Svetlana Alekseev.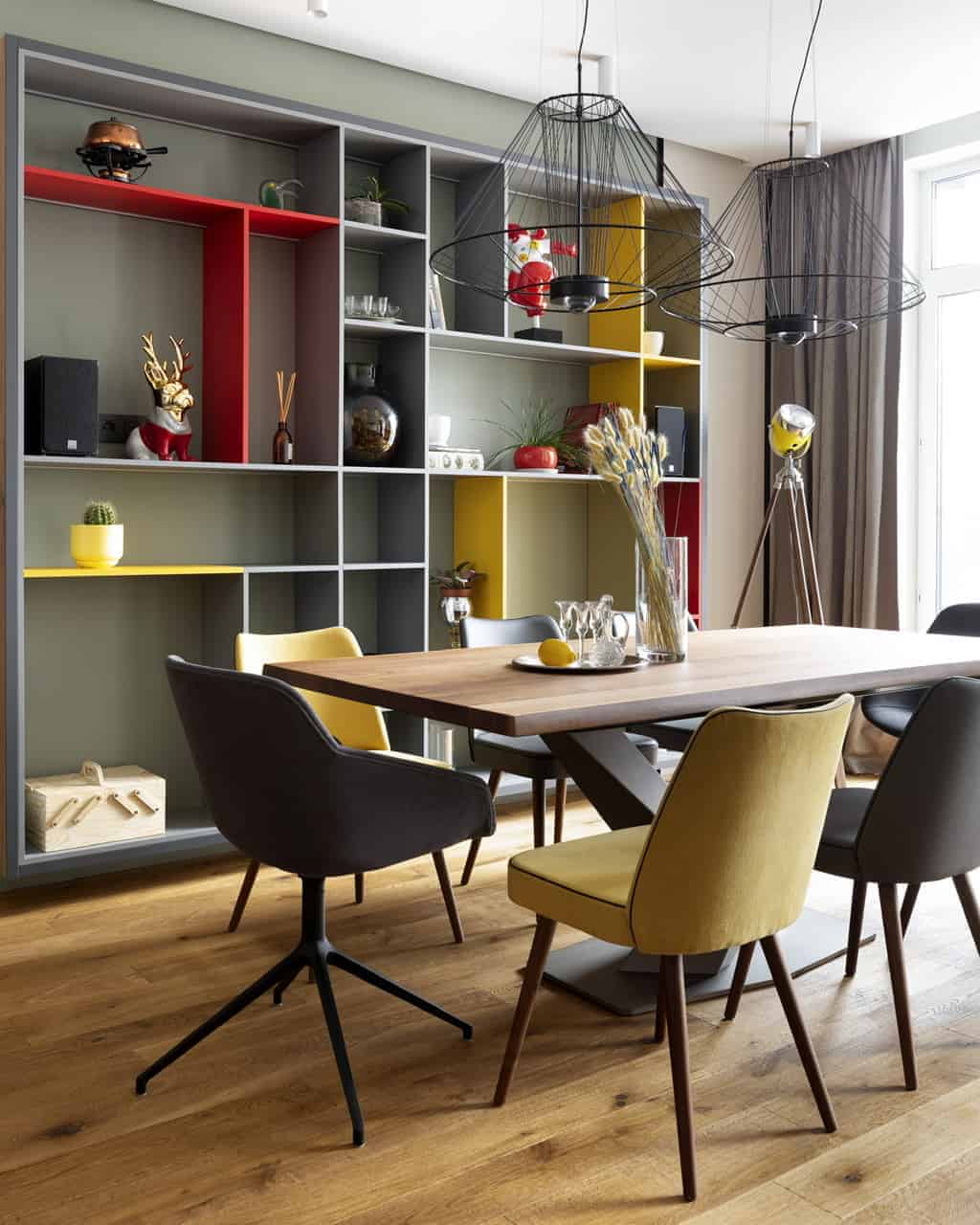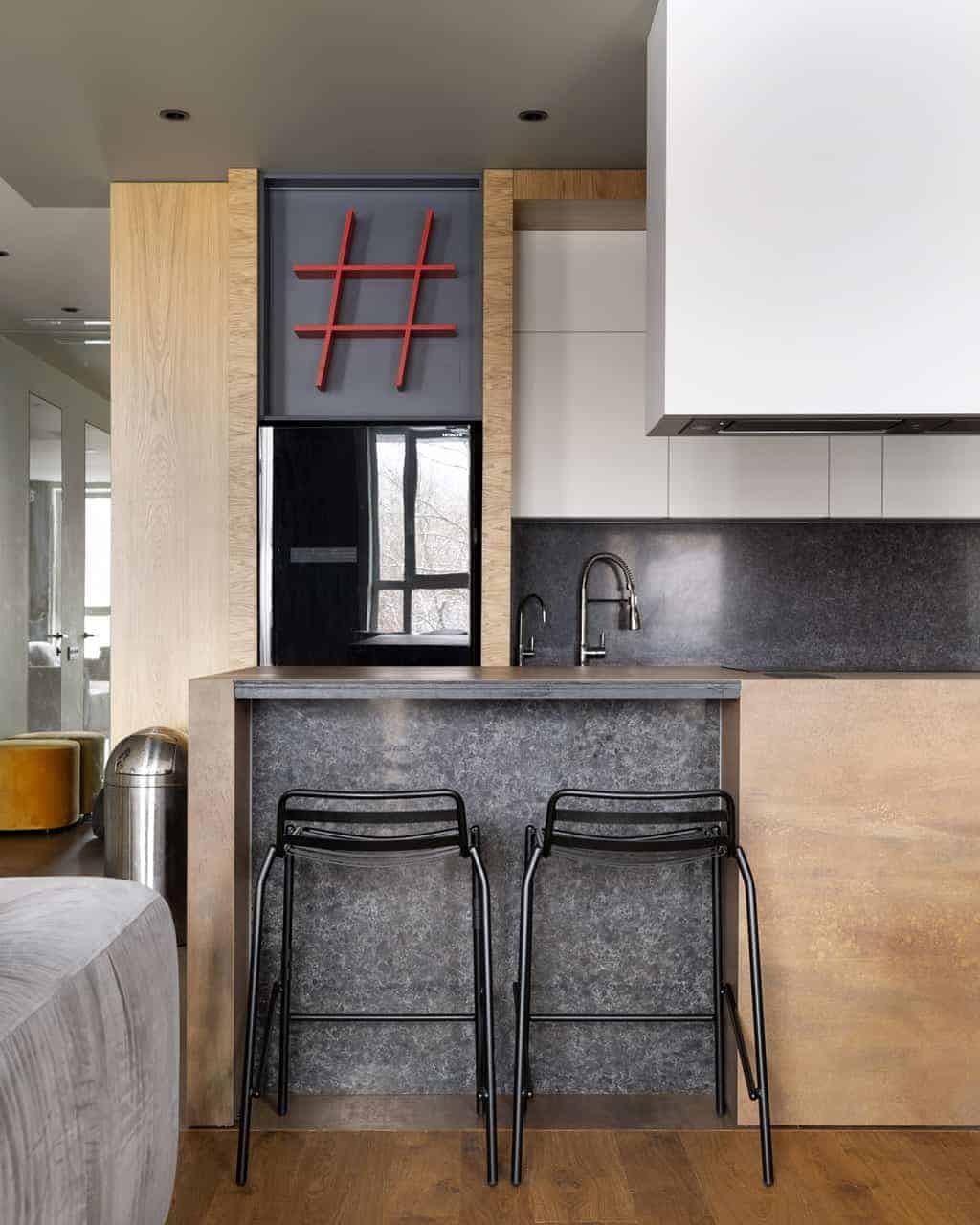 The idea of the project is to create comfort, functionality and something unique for the apartment owners in each room. The features of the living room are the floor turning into the island, everything is laid out with large-format porcelain stoneware. including the island itself is lined with large-format porcelain stoneware, and the hood is lined with furniture panels. The hashtag above the refrigerator is functional - these are the shelves. The painting in the living room is custom-made, showing all the family members. including pets. A projector is installed instead of a TV. The nursery is equipped with two capsule beds, which are covered with roller blinds so that children can retire from each other. The capsules have ventilation holes for air circulation. The parents' bedroom has its own bathroom, wardrobes are equipped.
The work was done thanks to the close-knit team and the tools used. Before implementing the project, we created a visualization in 3D Max. In the creation of the project, the wishes of the customers, their personal preferences and character, including pets, were taken into account.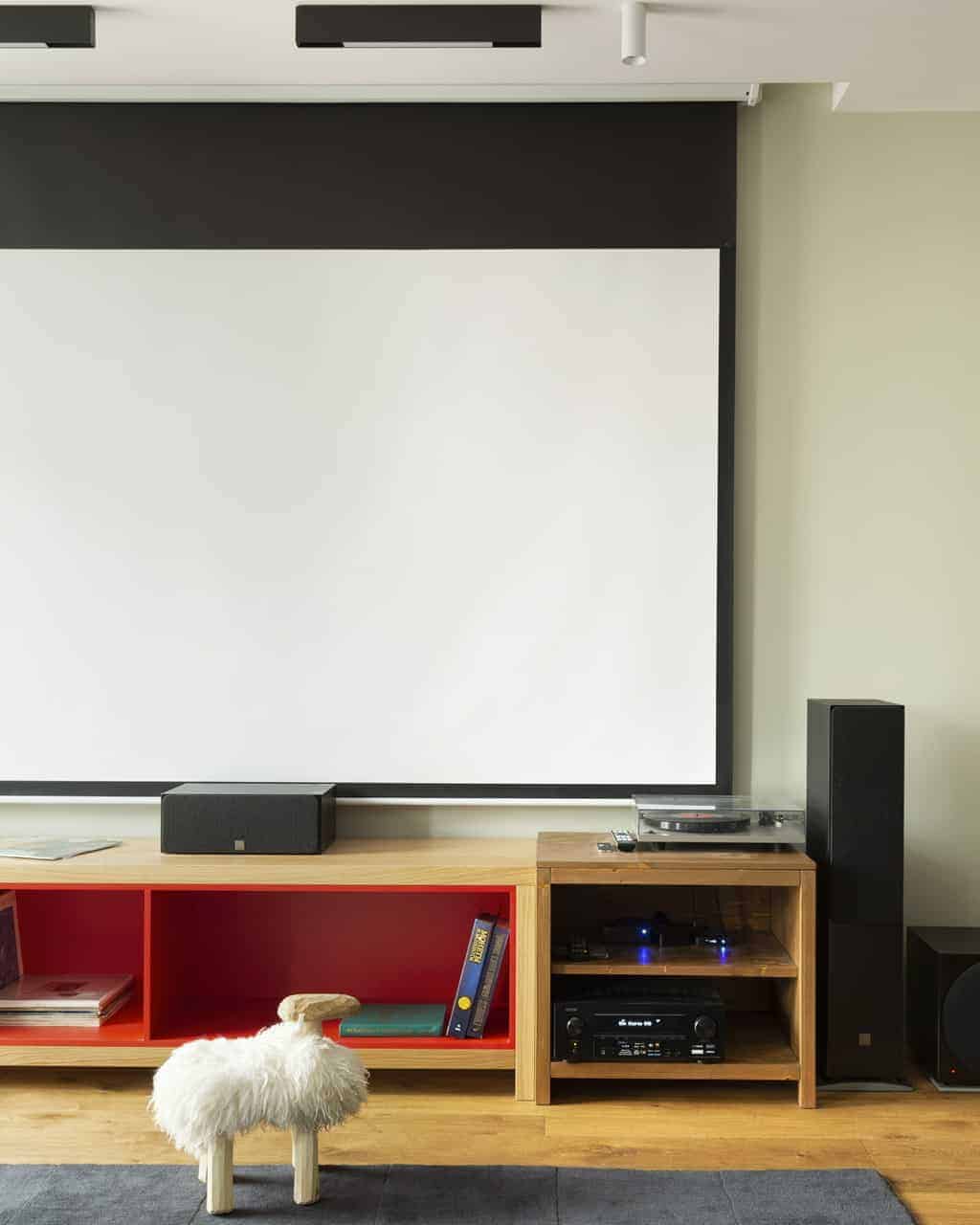 Society gladly accepted this work. Like our other projects, this project has proven that there is no need to be afraid of experimentation. Mixing of styles in design, experiments in the use of various materials in the interior.
Photographer Konstantin Malyuta