Nothing Is Better than a Self Branding by Kevin Kurtovich
For many years  of consumer research, there has been an adequate interest on how consumers select the brand they want to purchase and why they continue to buy these brands. Self-branding portrays the mechanism in which consumers match their own self-concept along with the images of a certain brand. Read on how illustrator Kevin Kurtovich created his own style of self-branding. Enjoy!
Considering the background and the creative decisions of my self-branding:
The sea and the mediterranean lifestyle always fascinated and inspired me. Since I had the chance to move to the beautiful seaport of Kavala last year, both have become beautiful aspects of my everyday life. Thus, walks along the harbor area and through the ancient city have become a habit. Over the time I have recognized that things like the salty, fresh air, the historic architecture and the bright colors in this area had a great influence on my work - as most of my ideas come to me while walking - Especially when it comes to color choices! And as for any of my clients, also for me it was important that my visual identity reflects all my work, my inspiration and my character. But unlike when working with a client - there was actually no creative brief for my own brand - I just followed my own feeling while working and adjusted things along the way.

- Kevin Kurtovich
The initial idea came to me when I was walking along some old crates that back then - I suppose - were used to store equipment on a boat. The crates had a stamp which referred to the actual ship they belonged to, including the ship's name, some numbers and a small logo. I really liked it and considered it a good basic structure for my brand mark.

- Kevin Kurtovich
The first visual element, the anchor, does not only depict the harbor and the boats but also means stability and the constant search for a place to' set anchor' to me. The second element, the waves, stand for the sea as well as constant movement and development. I decided to add a slightly corroded texture to the brand mark to make it look like it has been worn out by the sea over the years.

- Kevin Kurtovich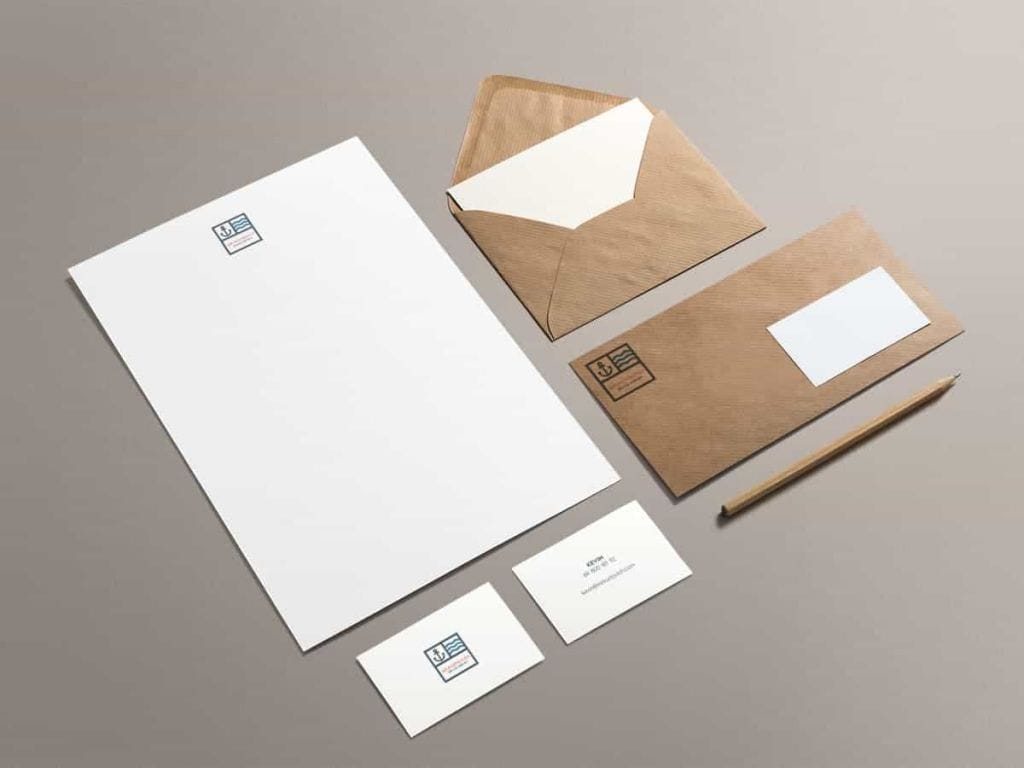 The colors I used were actually extracted from a picture I have taken of the city.

- Kevin Kurtovich
About Kevin Kurtovich
Kevin Kurtovich is a designer and illustrator. He's in love with art and design from the first day he held a pen. You can find more of his works on his Behance profile or website.