Rerural - A social Campaign
Rerural is a hypothetical campaign taken up by MTDC (Maharashtra Tourism Development Corporation) to create awareness about little villages of Maharashtra amongst the urbanites close to those villages, to increase the footfall and generate a parallel source of income for the villagers. Rerural believes in making history, culture, craft, and tradition relevant in a contemporary context by connecting the present to the past, the avenues to the gallis, and people to people.
Basic sanitation, education, comfort, and self-sufficiency are still a luxury, that villages cannot afford? Majority of India's population lives in villages, Yet today the villagers are falling short of income and opportunities. There is a huge gap between the urbanites and the villagers, also there is an inadequate recognition to their rooted art and craft.The results of this are migration from villages, villagers remaining unexposed to the bigger picture, and their dependency on a single source of income. Considering the target audience and to break the stereotypical image associated with villages a clean layout and a modern look was chosen.
The prefix of the identity Rerural changes according to the village it's promoting. To start with three strikingly different villages were chosen to start from. Velas- known for its ecological beauty, Menawali- known for its historic significance and Sawantwadi- for its art. The photographic illustrations are made in the identity of the village itself capturing the look and feel of it and highlighting its USP. The campaign would create a brand for the particular village and could be used on various collaterals like postcards, bill books, little souvenirs etc. Press ads, hoardings, social networking websites would be published by MTDC to reach the masses and make them aware about these villages that are around them.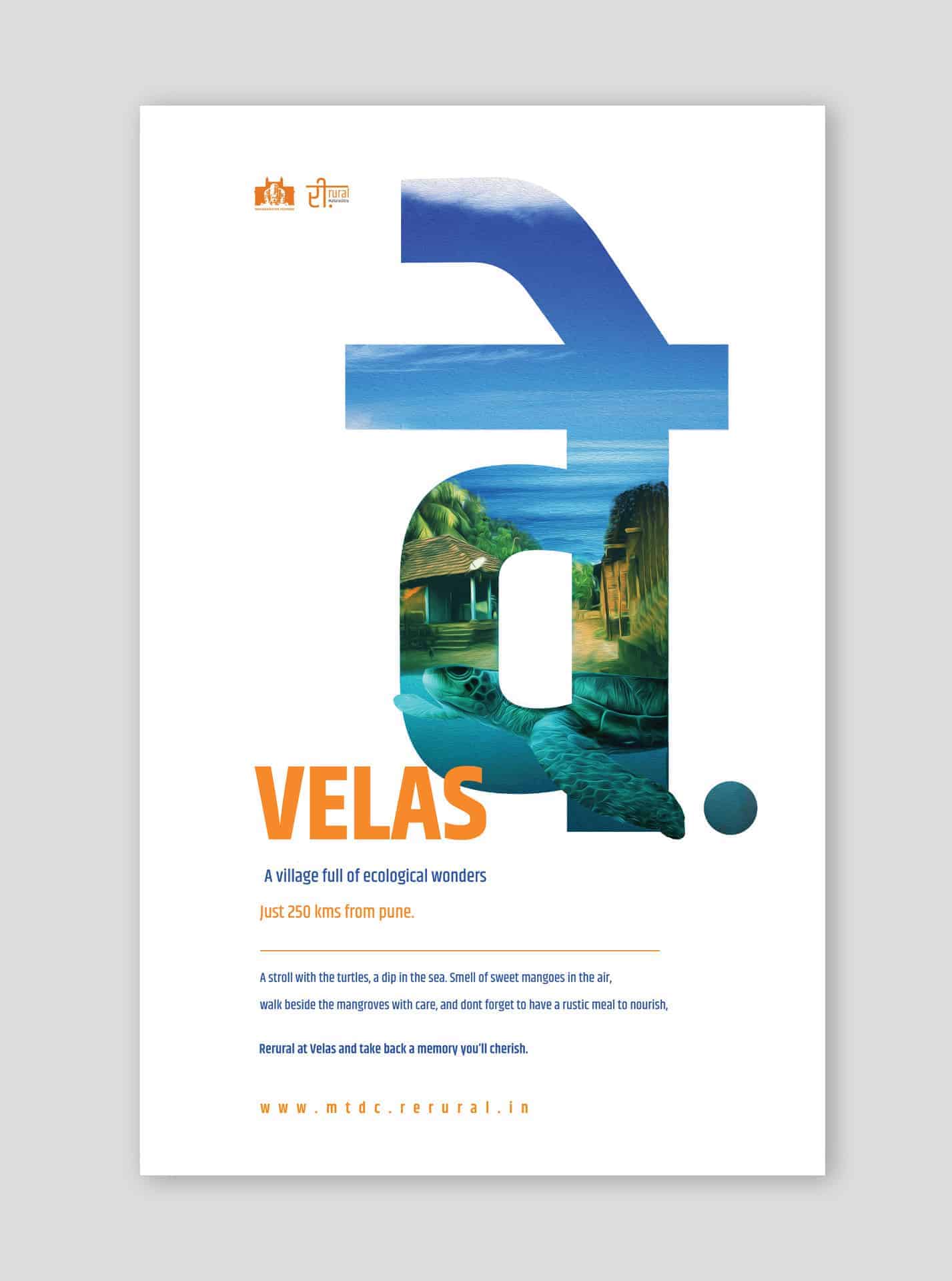 Once the identity and strategy were decided, I started different compositions to get the look of the village right. Later the illustrations were rendered in photoshop and the layouts with text were done in Illustrator. The postcards that were a little takeaway, that people could buy from the villages they visited, were sketched in photoshop and put in the identity of the village against the colours of the identity.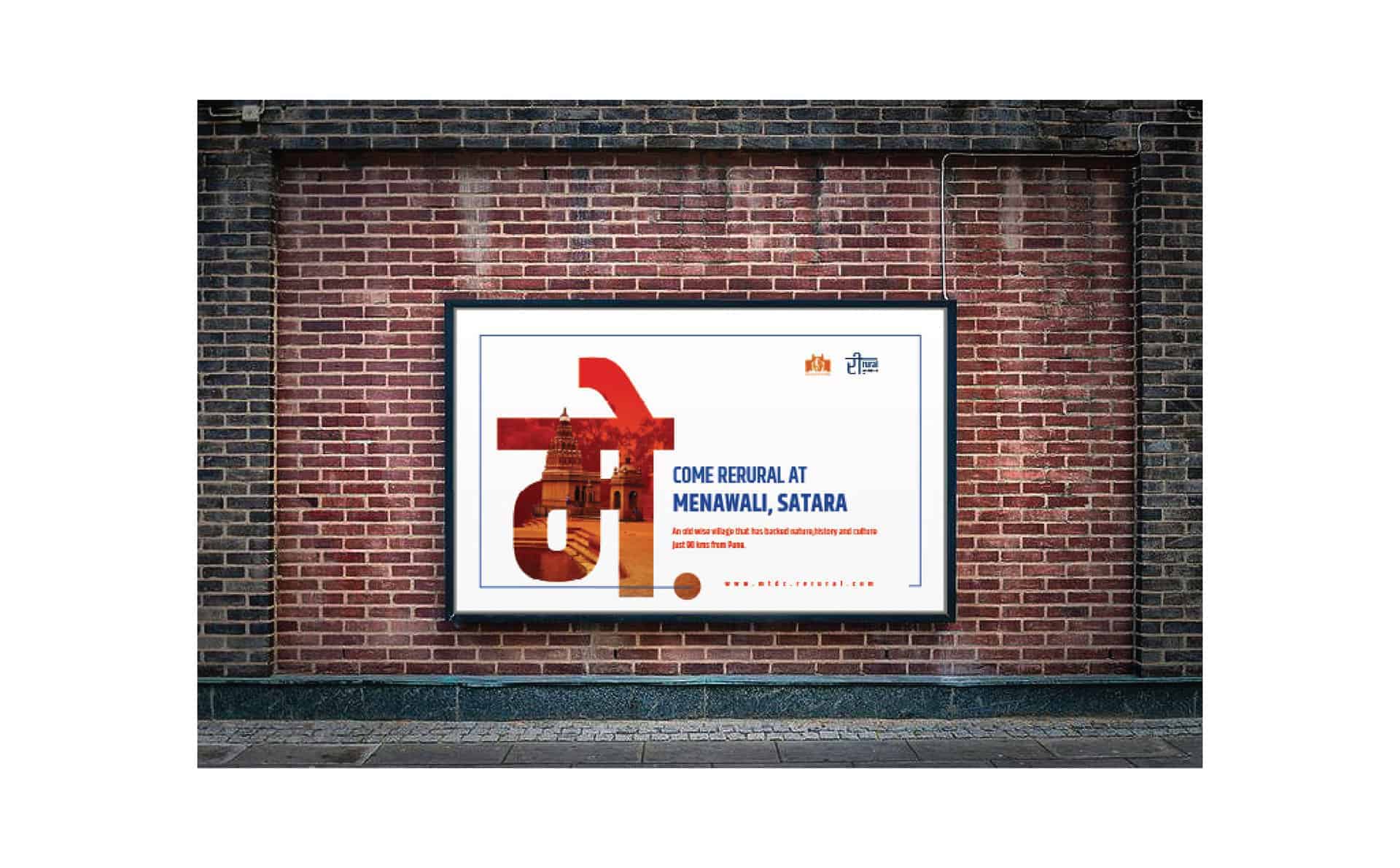 I got to learn about so many villages, different people, their art and craft before I settled for these three. Also, people who have come across this project now, know about these villages that are around them and plan on visiting too.