Roads
Roads is a storytelling platform for travelers, photographers, and filmmakers. On the site, travelers can share their impressions and inspire people who have not been there yet where the author was. Readers can be imbued with the spirit of adventure and wildlife. It also shows the corporate identity and how to use this platform to communicate with the phone.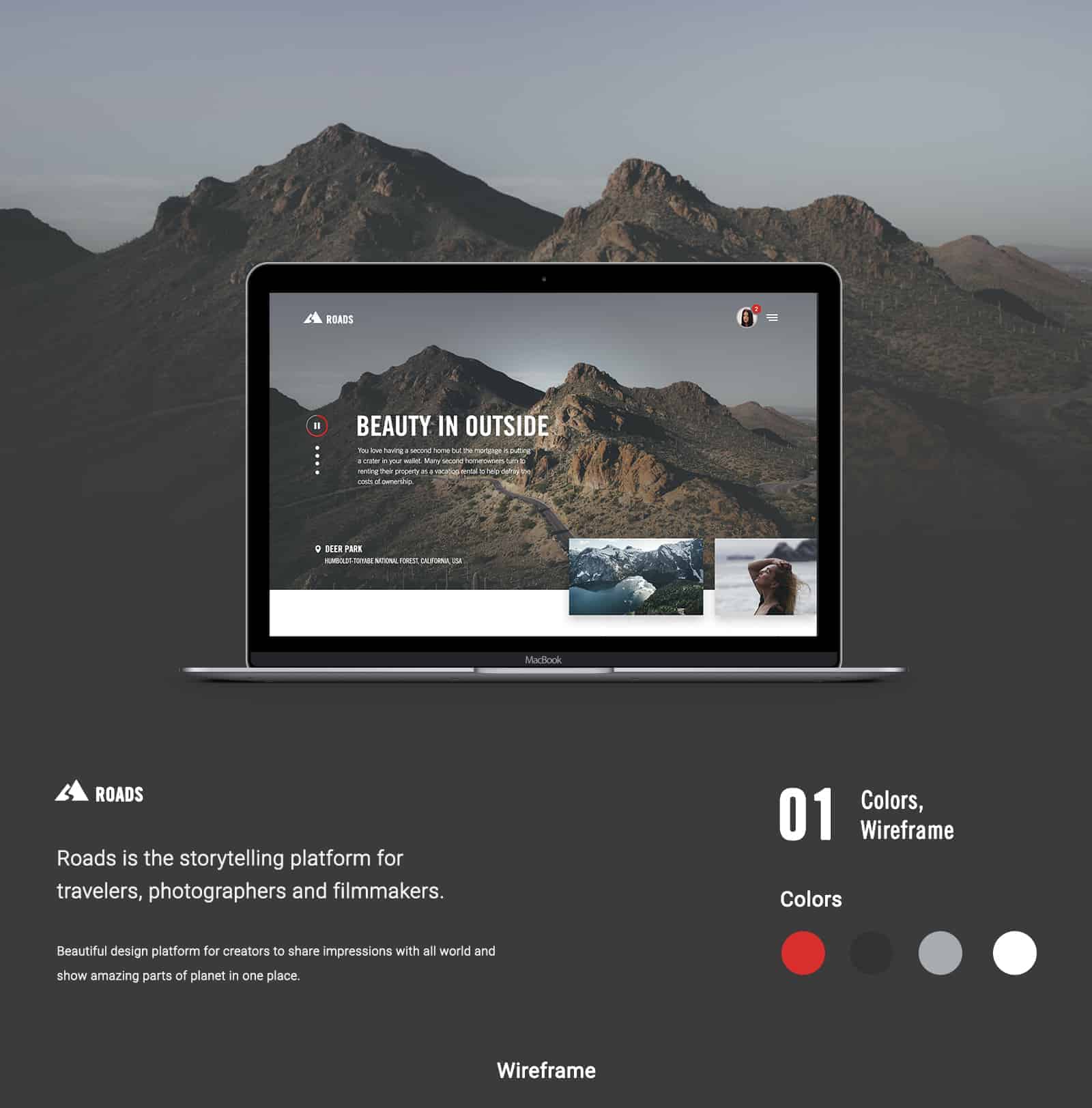 I wanted to do something beautiful, calm and at the same time bewitching that would not spoil the design and distract from photography. The colors I picked up calm and balanced, that would not be distracting while reading or viewing photos on it, the content - the king and the design of his servant.
I used only Photoshop, Sketch for this project.
In start the very beginning there was an idea.
Then everything went into a more meaningful form
There was nothing new, draw, prototypes, design then reworking and rethinking and again design (repeat, repeat - done)
And so, until you see what you see
I learned to put content above the design. Сontent is more important than form.
What will be in your design more important than the design itself
BUT, it's also not necessary to forget about design itself
It is necessary to find harmony between use and visual style