Tele2: Settle For More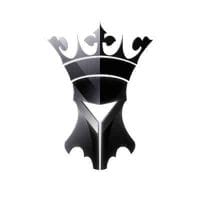 For Swedish telco Tele2 we created 9 live films, shot in 5 countries, during a 2-month world tour. Each film was shot in first-person as you're inside someones mind. The experience was enhanced by live WebGL and Web Audio effects using sensors like an EEG (brain sensor) tracking emotions, heart rate sensor and galvanic skin response (sweat). We filmed 9 very different people showing the endless possibilities of the internet.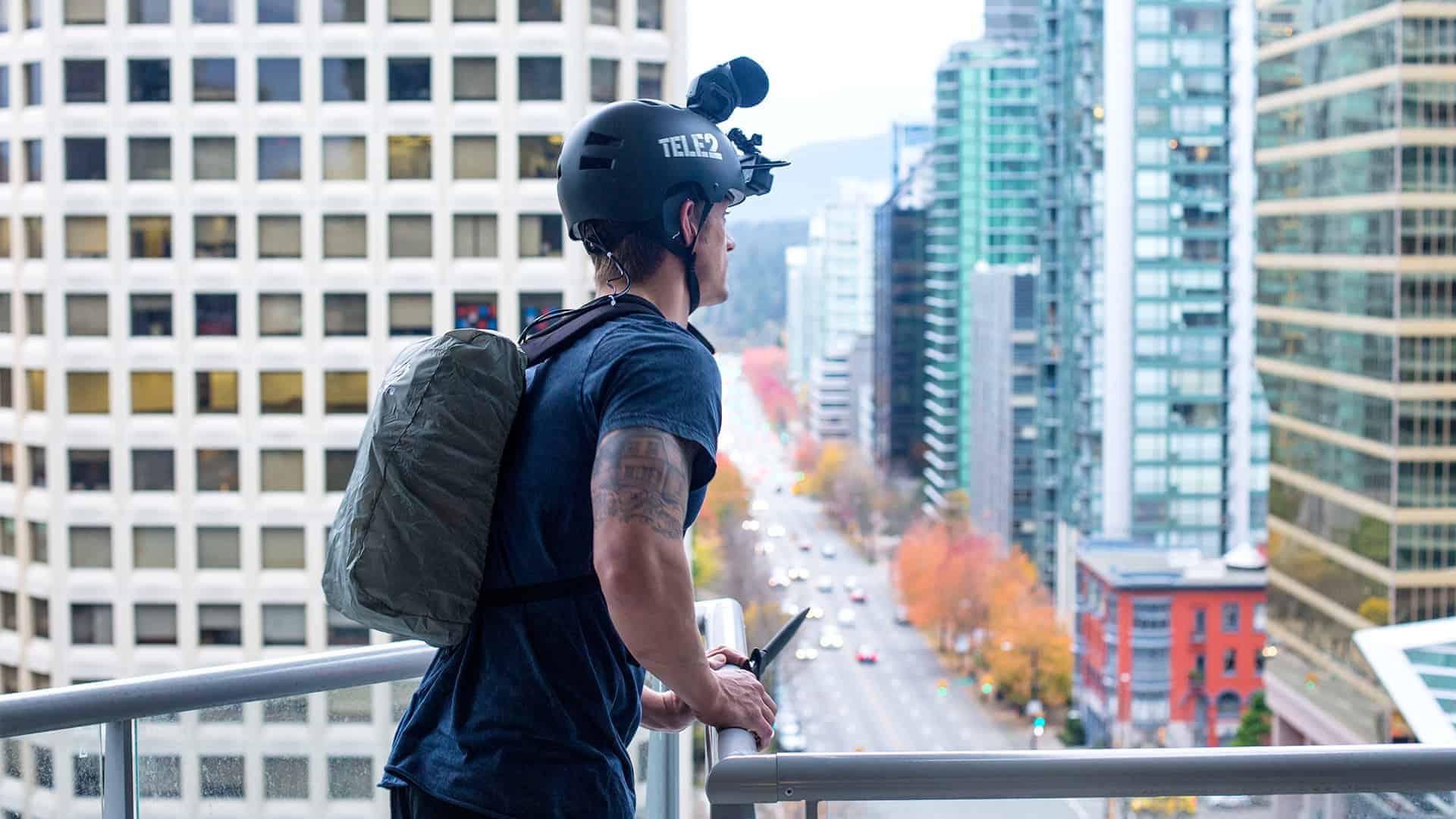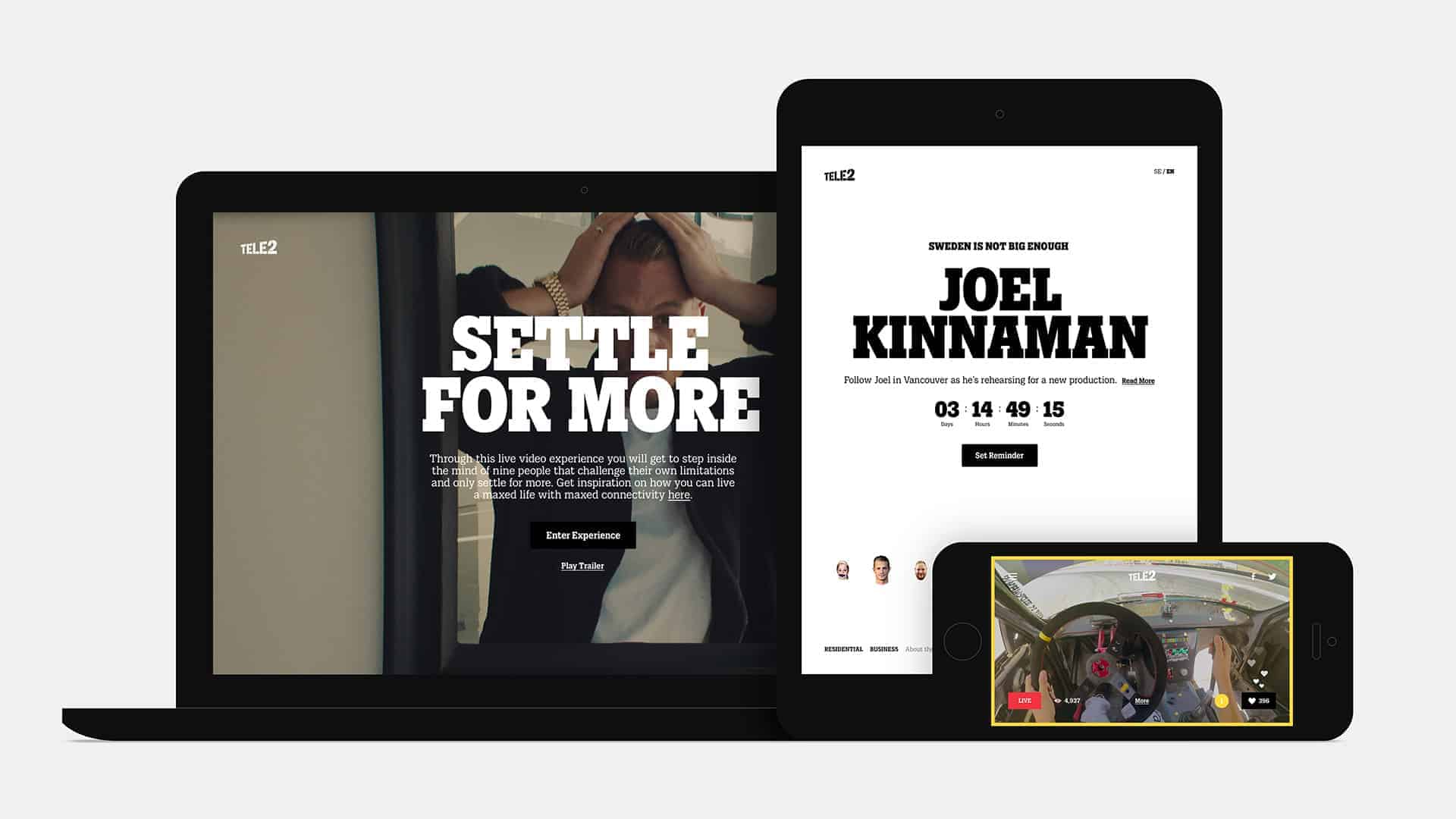 Tele2 is a Swedish telecom company, providing phone and Internet services. They relaunched in a big way to become the best data provider in the country by offering a 100 GB data plan that can be used for 9 different devices and asked us to create a campaign around this.
In Sweden, a lot of the discussions around connectivity tend to be negative. Especially around the manipulation of our exposure to media, which alters our outlook on our surroundings and the world. What if we made a campaign to show limitless connectivity in a way that would change our perspective?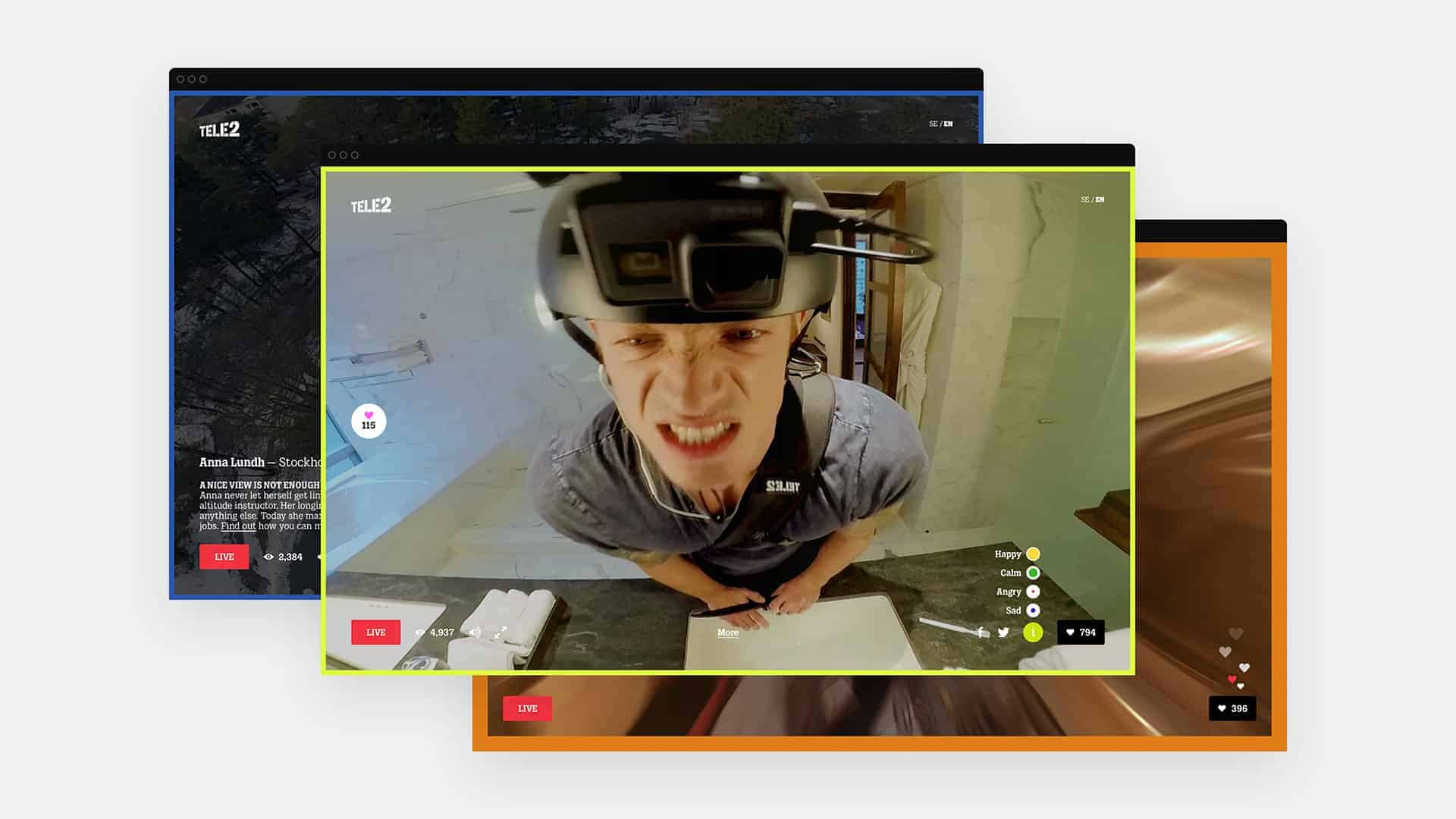 Tele2 showcased the endless possibilities of connectivity by allowing customers to step into the minds of 9 personalities from all over the world, including Swedish actor Joel Kinnaman (The Killing, Robocop, House of Cards)—live. Like the movie Being John Malkovich. But for real.
A female drifter in Dubai, a body hacker in Seattle or a shitty robot-maker from Stockholm: You see what they see, hear what they hear, feel what they feel. To enhance the experience, you can also experience the person's pulse, galvanic skin response (sweat) and emotions.
We broadcast 9 livestreams in 5 countries during a 2-month world tour. We worked with Tele2 to research each location and prepare each set. Small teams attended the locations to set up the scenario, get the hardware up and running, ensure multiple solid Internet connections and shoot press photos and film.
Shot in first-person, and aided by the use of several sensors, we measured the personalities' heart rate, emotions and sweat level. Using WebGL and Web Audio technology we translated the data live into audiovisual effects.
The backpack we built included a 3D-printed rig for all the hardware, including a Raspberry Pi to collect and process all video, audio and sensor data. Camera footage went to a color grading box in the backpack, fine-tuned for each location and then streamed live. Brain sensor (EEG) data was translated into warmer or cooler video filters to represent the person's emotions.
Our custom dashboard app enabled us to trigger live effects directly in the browser. Each broadcast was also archived and available immediately after the live event. Users could set SMS reminders to get notified minutes before a live broadcast.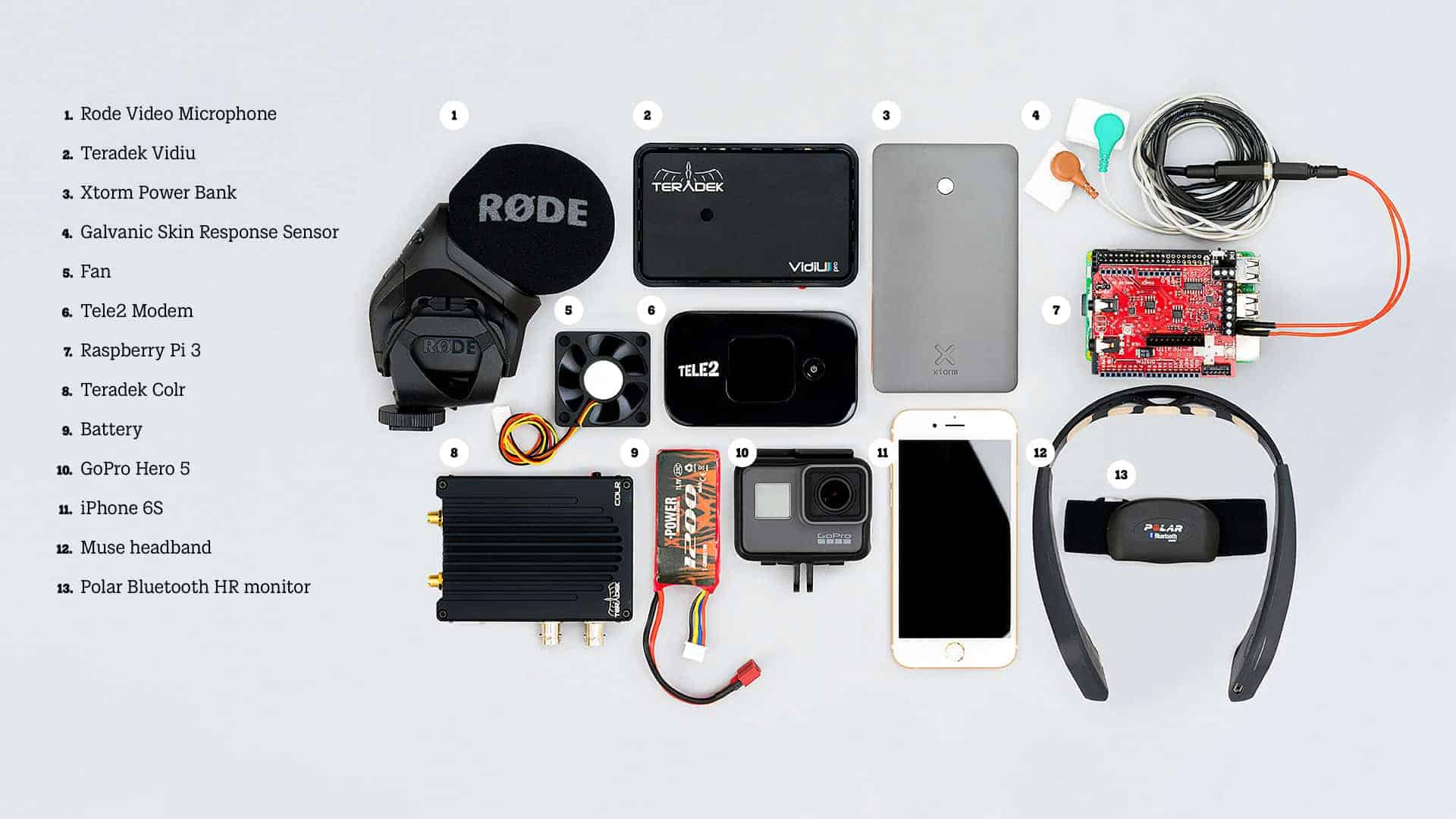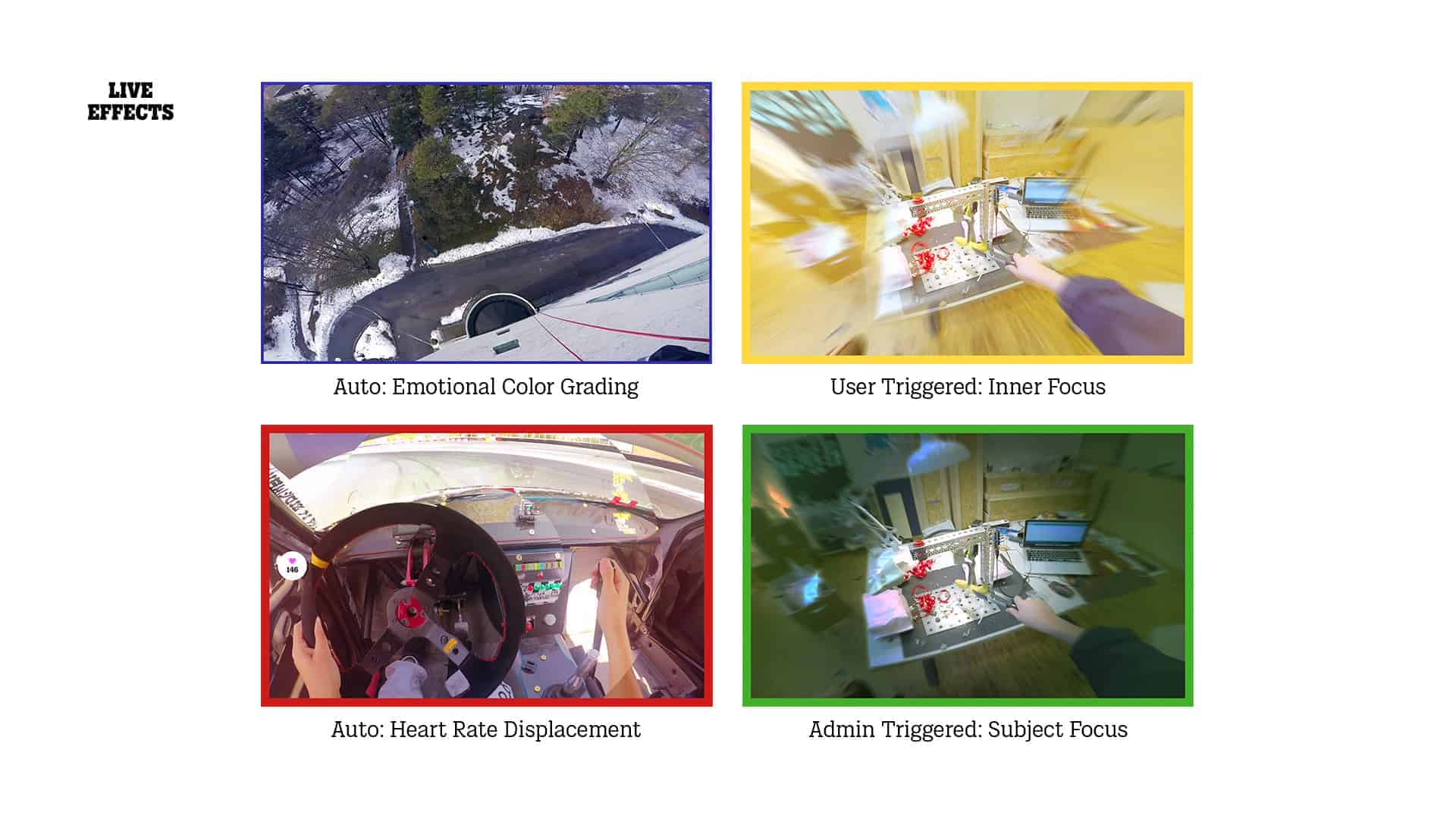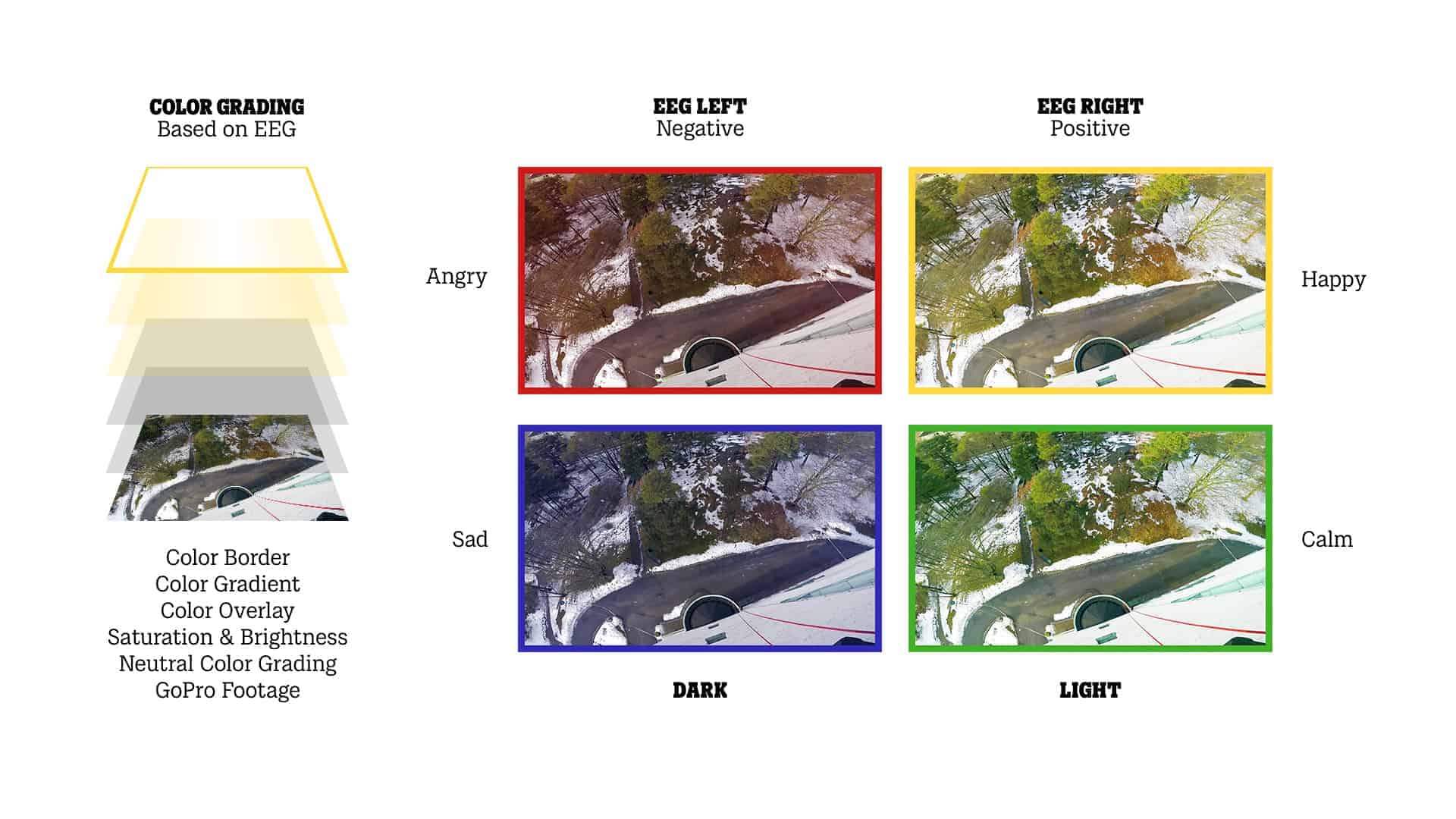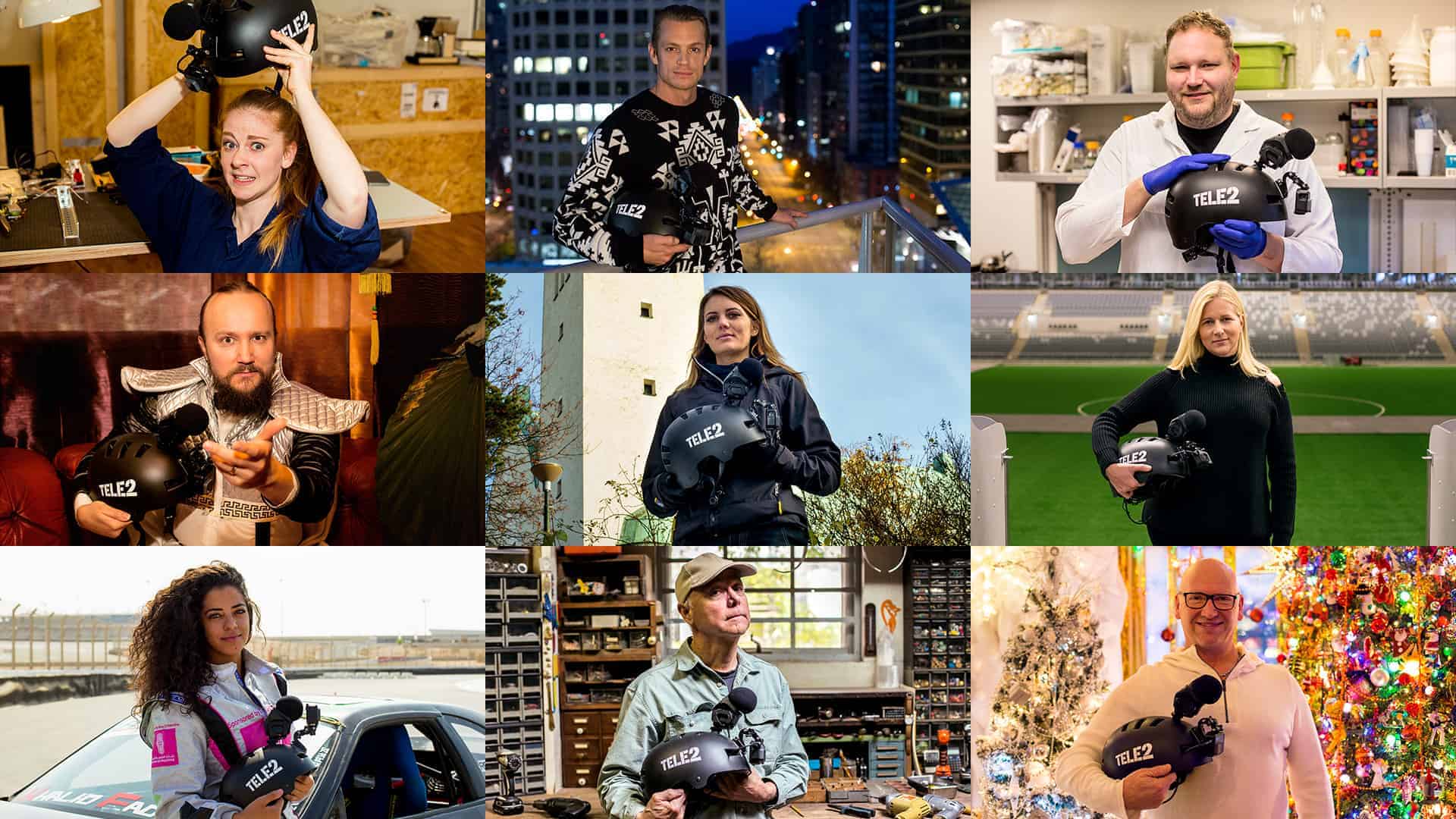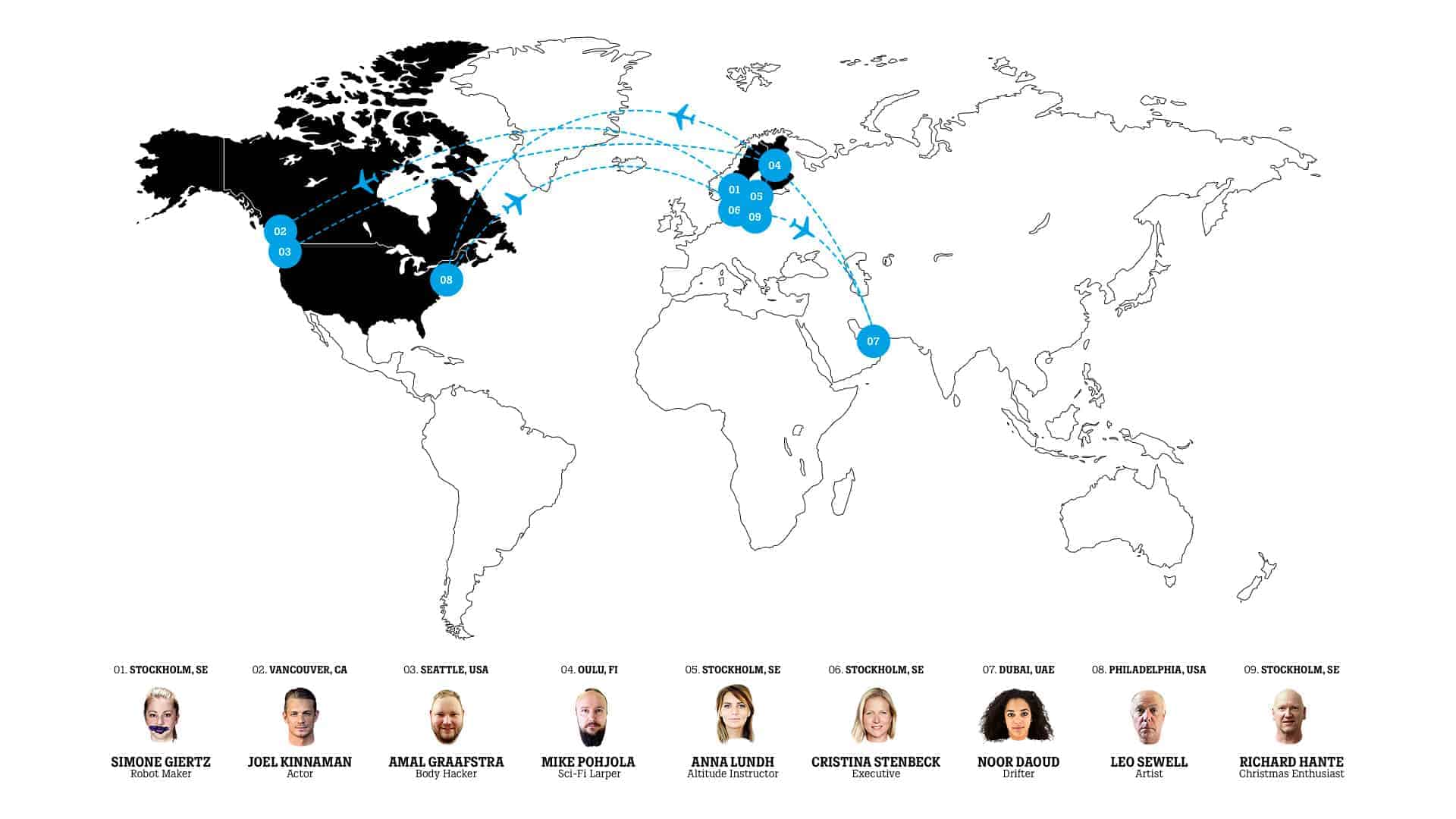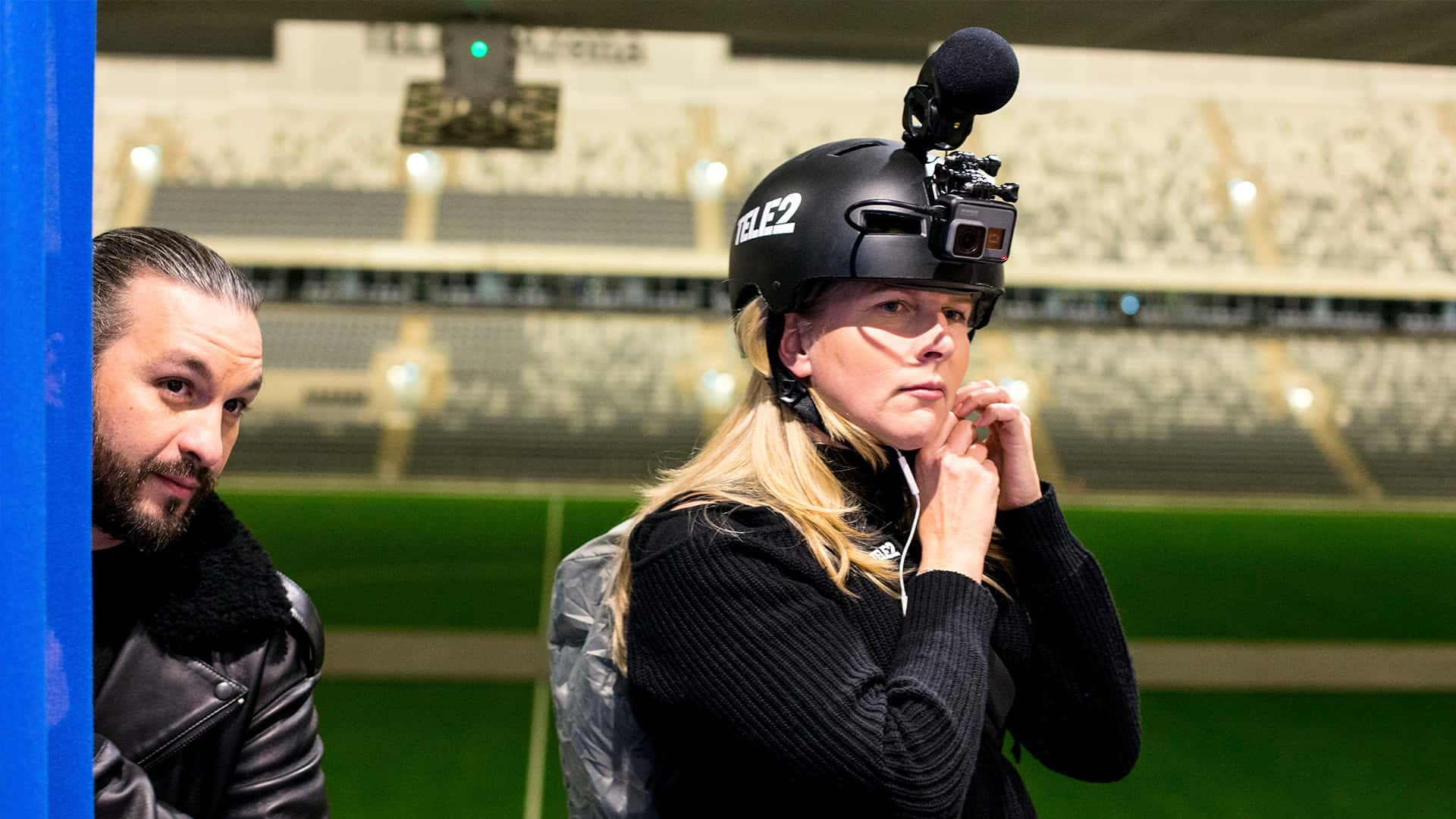 We entered the lives of many different people, for example body hacker Amal Graafstra injecting RFID chips in Seattle, USA. Drifting in Dubai with drifter Noor Daoud. Business woman Cristina Stenbeck with her friend Steve Angello in the Tele2 Arena in Stockholm, Sweden. Or climbing a clock tower in Stockholm with high-altitude instructor Anna Lundh.
The response on social media was great, including the people we filmed. We received 36,5 million earned media reach. More than 36 million reach in social media. And hundreds of thousands reactions in social media.
A lot of the technology we used is still in beta so we made a lot of learnings about live streaming video via HTML5 and using WebGL. The entire experience was available on mobile, tablet and desktop which was another challenge because each device, OS and browser supports different things so we had to create multiple solutions. And on-location we learned a great deal about different cultures and mobile networks to make everything work for all 9 films and 5 different countries.
This project was a collaboration between Edelman Deportivo (concept), Your Majesty (website & films) and Wolfmother Co. (prototyping & hardware)
The archived films can be seen at http://nojdigmedmer.tele2.se/en/ and more information, images and videos can be found at the case study on Behance https://www.behance.net/gallery/47877427/Tele2-Settle-For-More and a more technical write-up on Medium https://medium.com/your-majesty-co/tele2-inside-a-strangers-mind-4237eb4d9ed7#.7zk372pu4