The Black Patch Tobacco Wars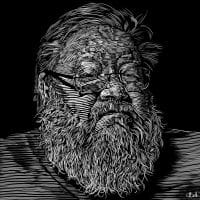 The initial idea was that Tobacco Farmers from Kentucky and Tennessee were to pool and withhold their tobacco until the American Tobacco Consortium agreed to pay higher prices. When this plan was unsuccessful, many farmers resorted to violence and vigilante practices, organizing as the Silent Brigade or Night Riders. They committed numerous acts of violence and destroyed crops, machinery, livestock, and tobacco warehouses, even capturing whole towns.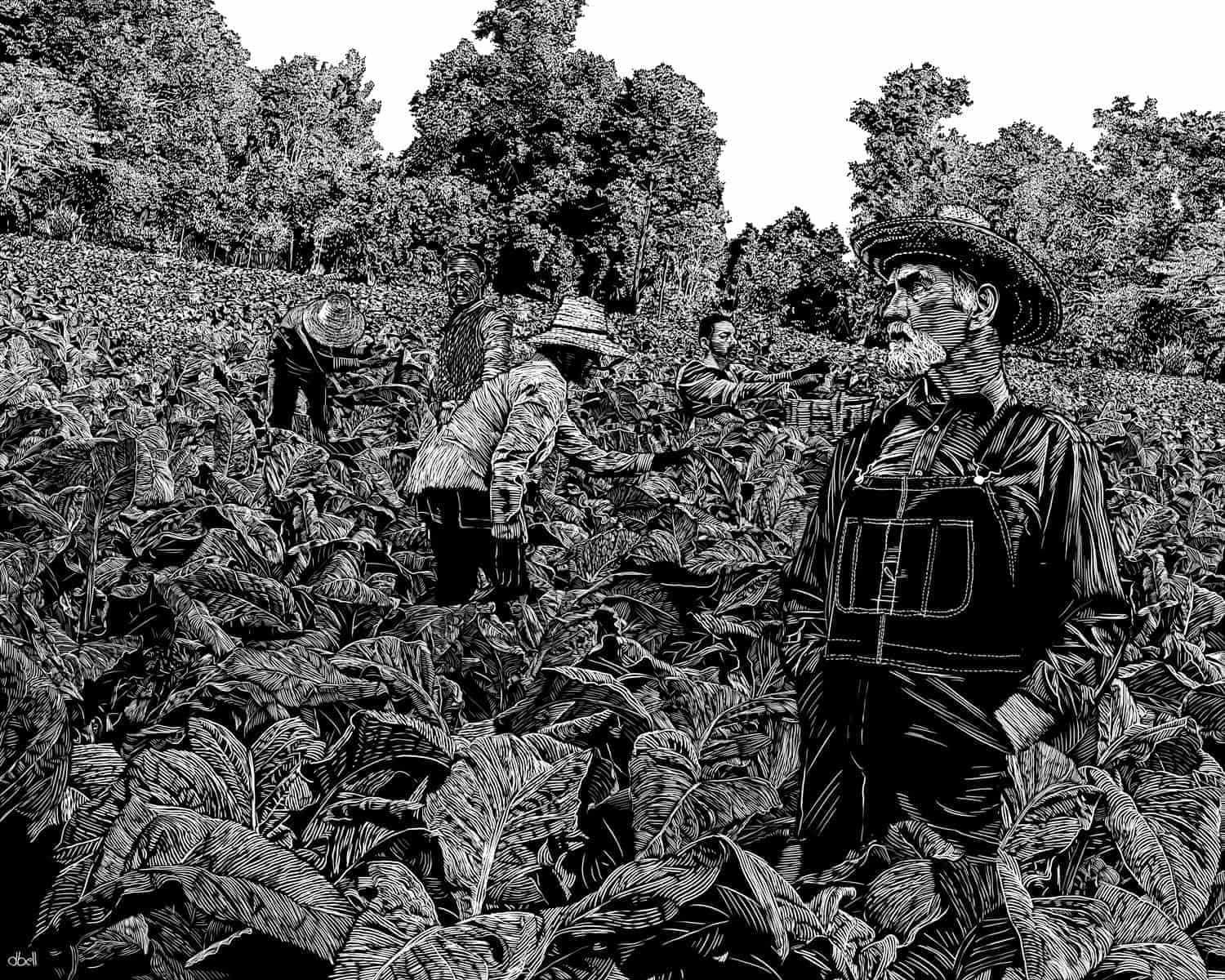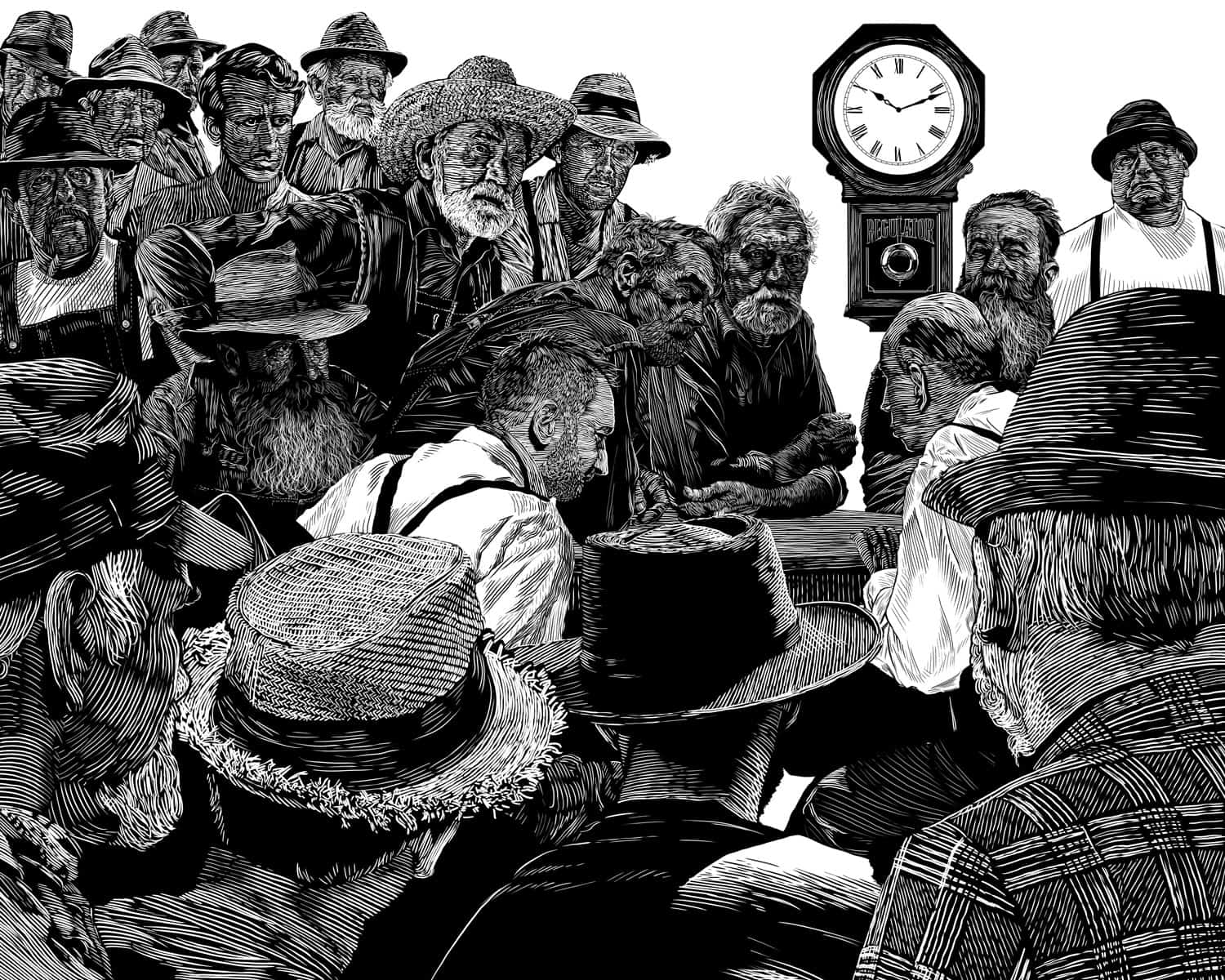 I was approached to provide six illustrations as part of an upcoming historical museum exhibition. The style is what simply how I work, simulating scratchboard. I really like providing an interesting atmosphere which is why I was approached for this project.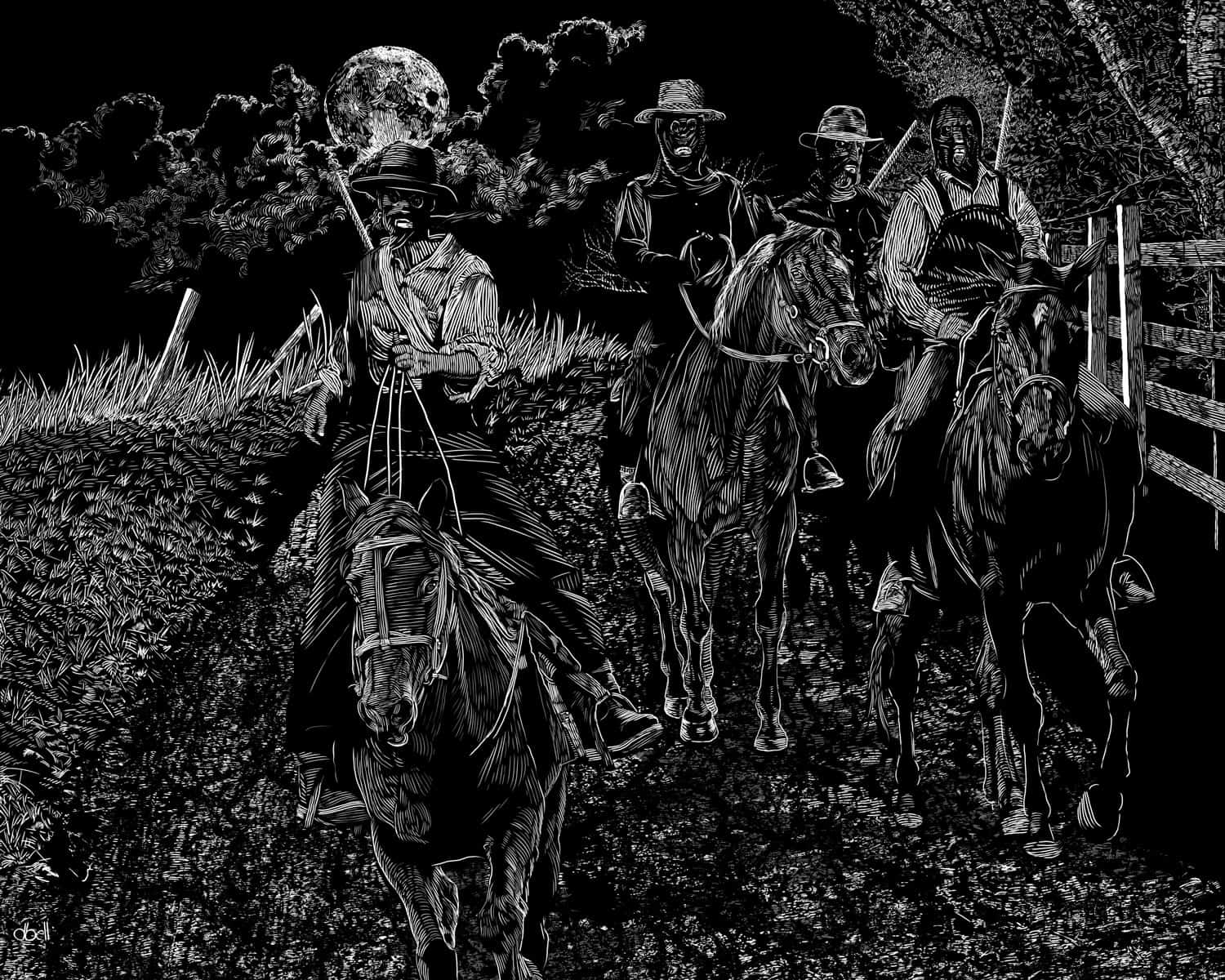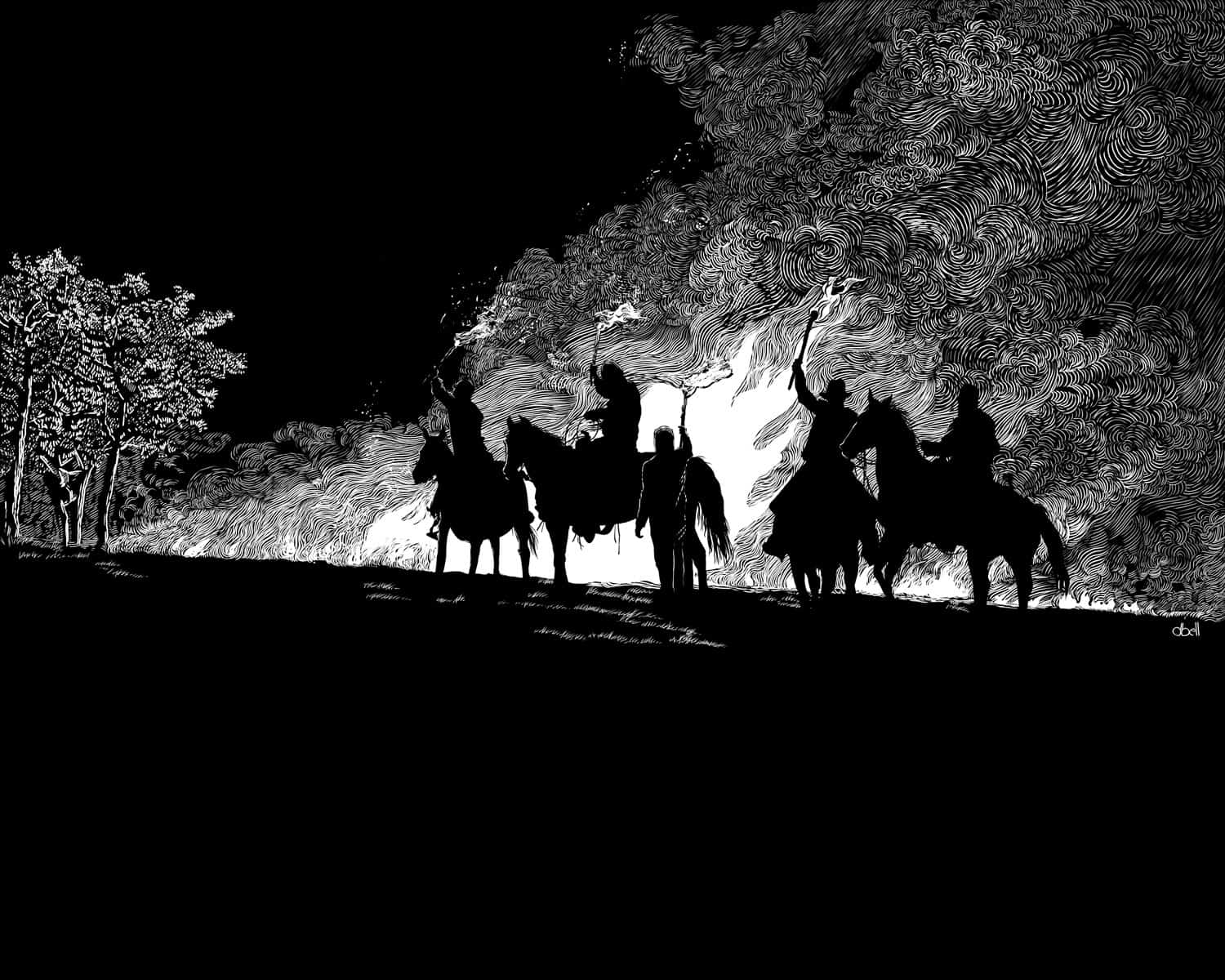 I sketch out preliminary works in marker, then digitize them and finish the sketches in Photoshop. The final illustrations are also done in photoshop. I kept the works in black and white to enhance the mood and still provide lots of detail.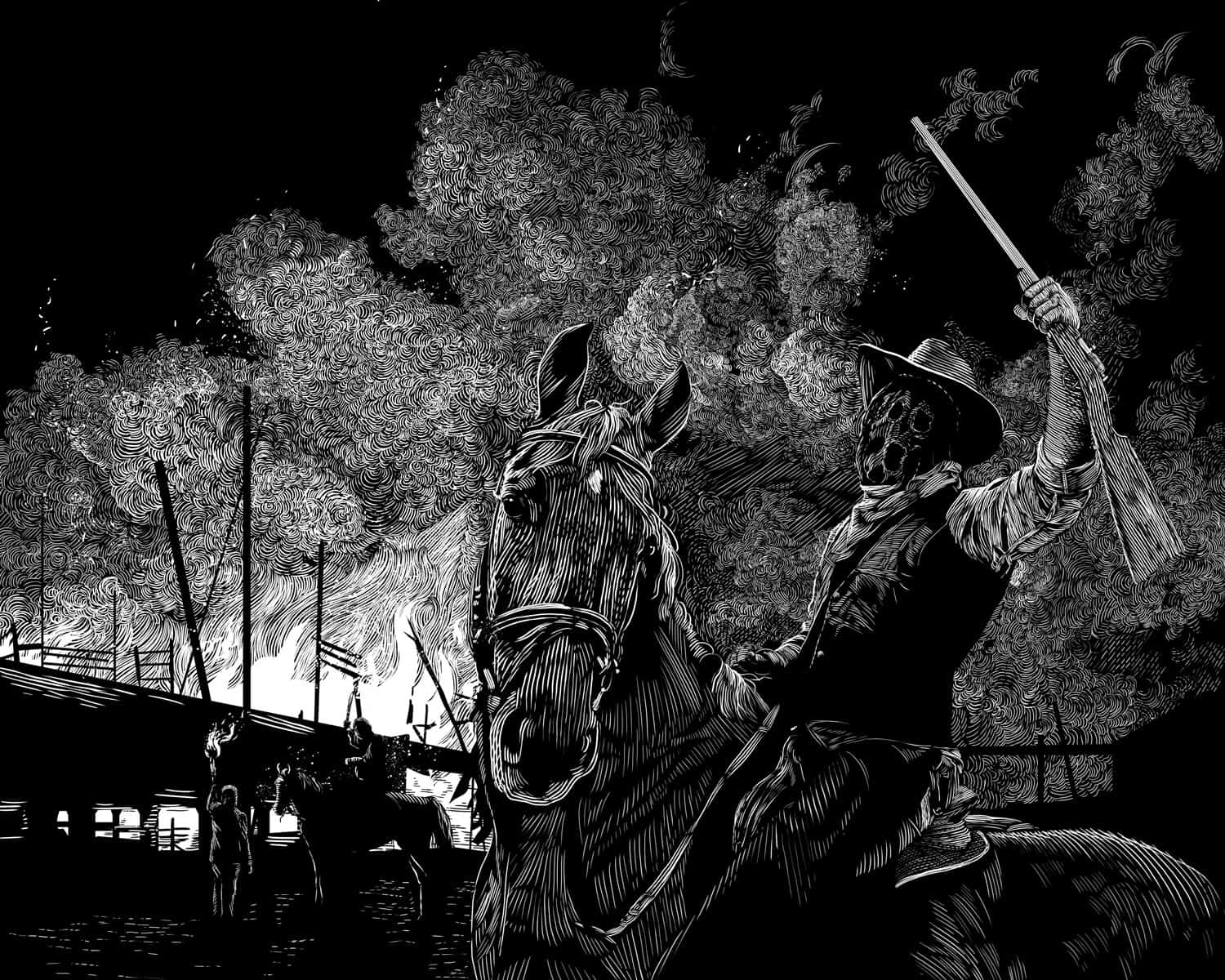 So far, the feedback has been extremely positive. I have published the sketches and the finals as I complete them and I have had fantastic responses from both fans and fellow professionals. I am very honored to be a part of this project.