The Giant of Maracanã
The Giant of Maracanã (in Portuguese: O Gigante do Maracanã) is a story about a little girl that goes to a soccer match with her father in the 50s. The illustrations try to capture the girl's anticipation to go to the arena for the first time, the triviality of the moments before the match in a typical 'carioca' house from the period while the mom sews her a new uniform, the thrill to be in the crowd and the quiet melancholy after the match ends.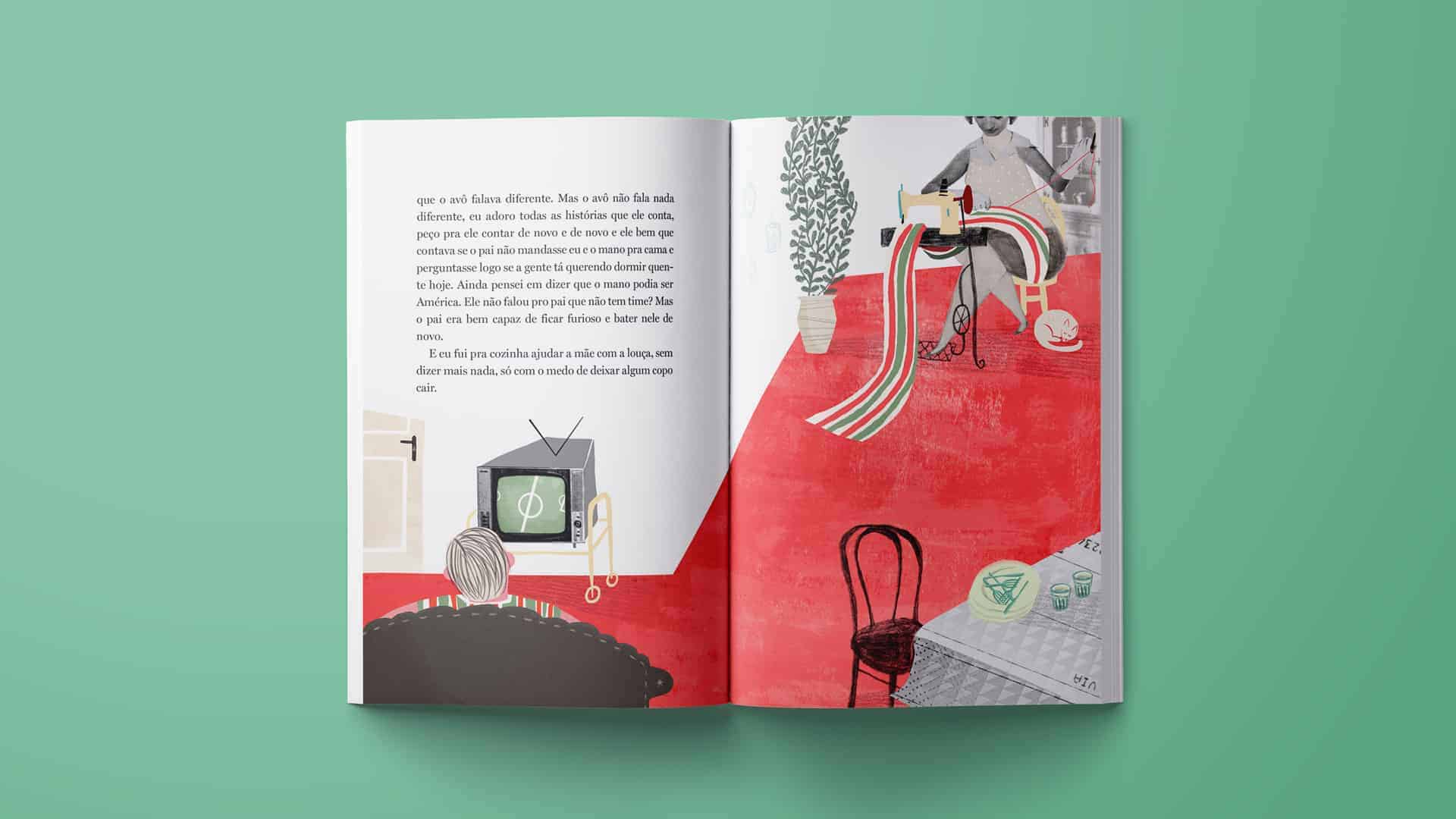 The palette was chosen based in the little girl and her father's soccer team Fluminense's colors: red and green. The story goes about the preparation for the big final, a match between Fluminense and Botafogo. The cut outs were mainly from magazines from the 50s and the elements in their home refer to a typical 'carioca' dwelling from the period.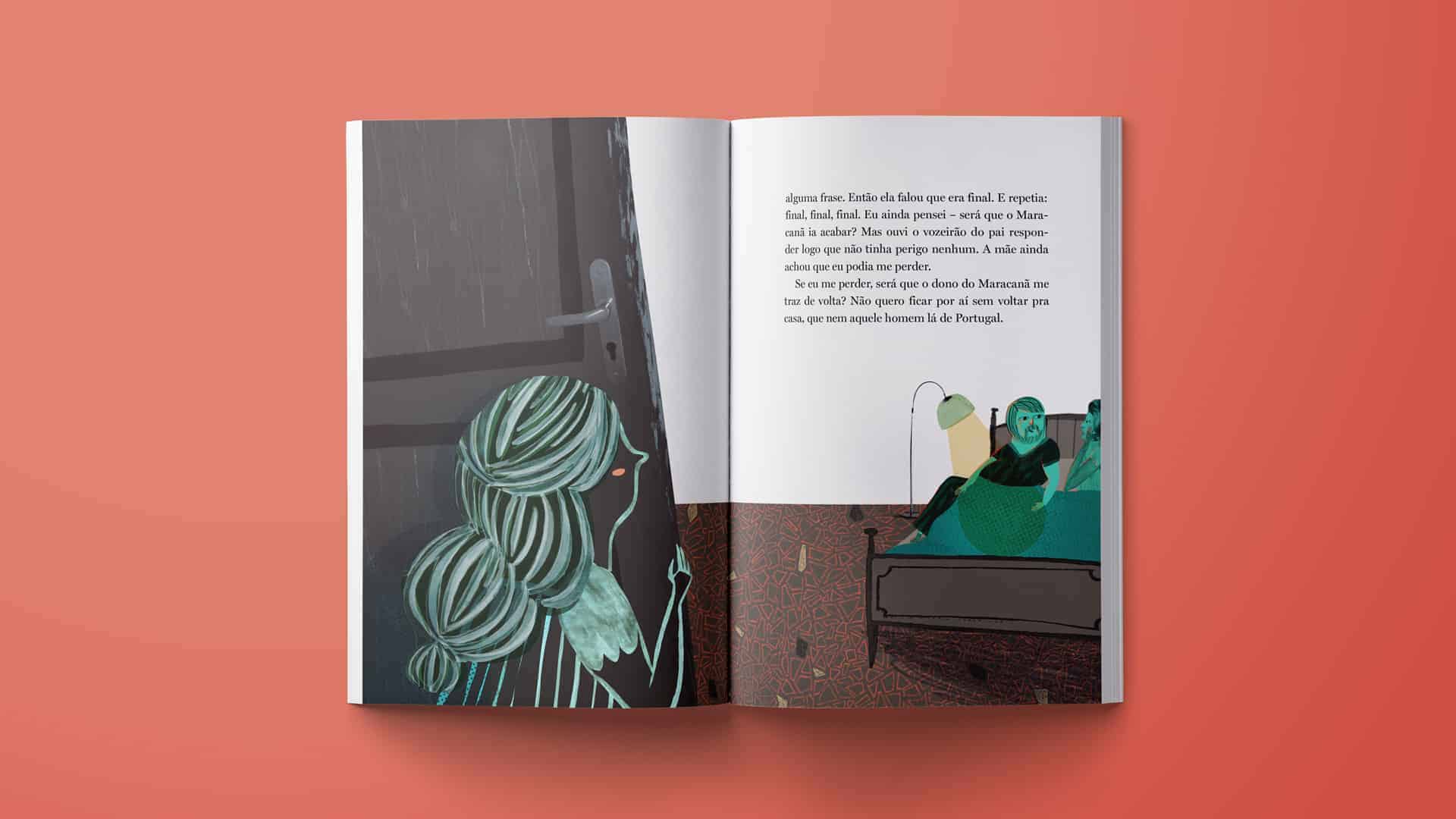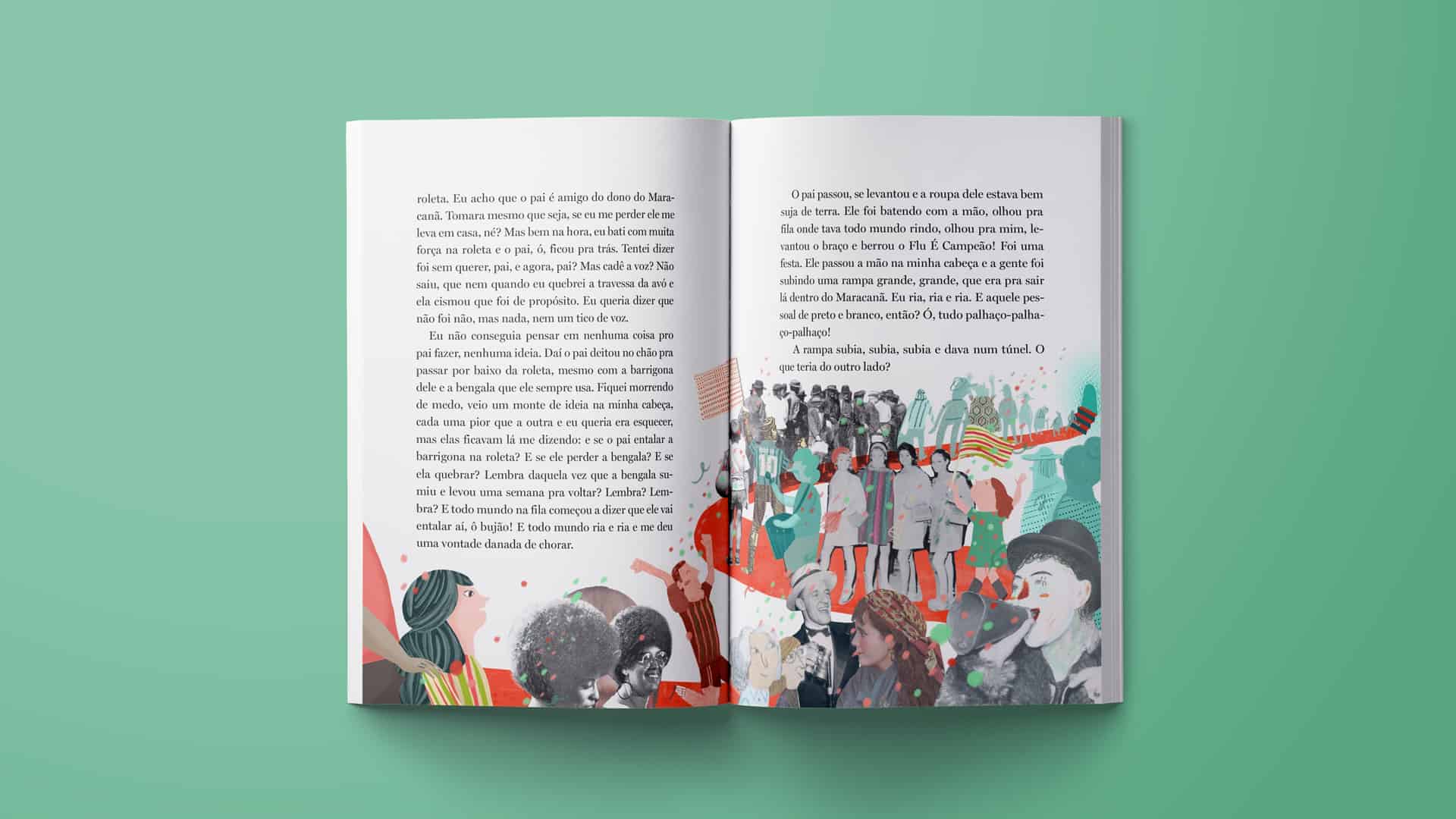 First there was a documentation stage, with research for furniture and garments from that specific place and time, the soccer players, graphic design from the 50's related to soccer. Then there were the roughs where I start thinking about the composition. The next stage was looking for cutouts in magazines from the 50's and trying to fit them in the composition, and then mixing them with pencil and ink drawings and digital painting in Photoshop.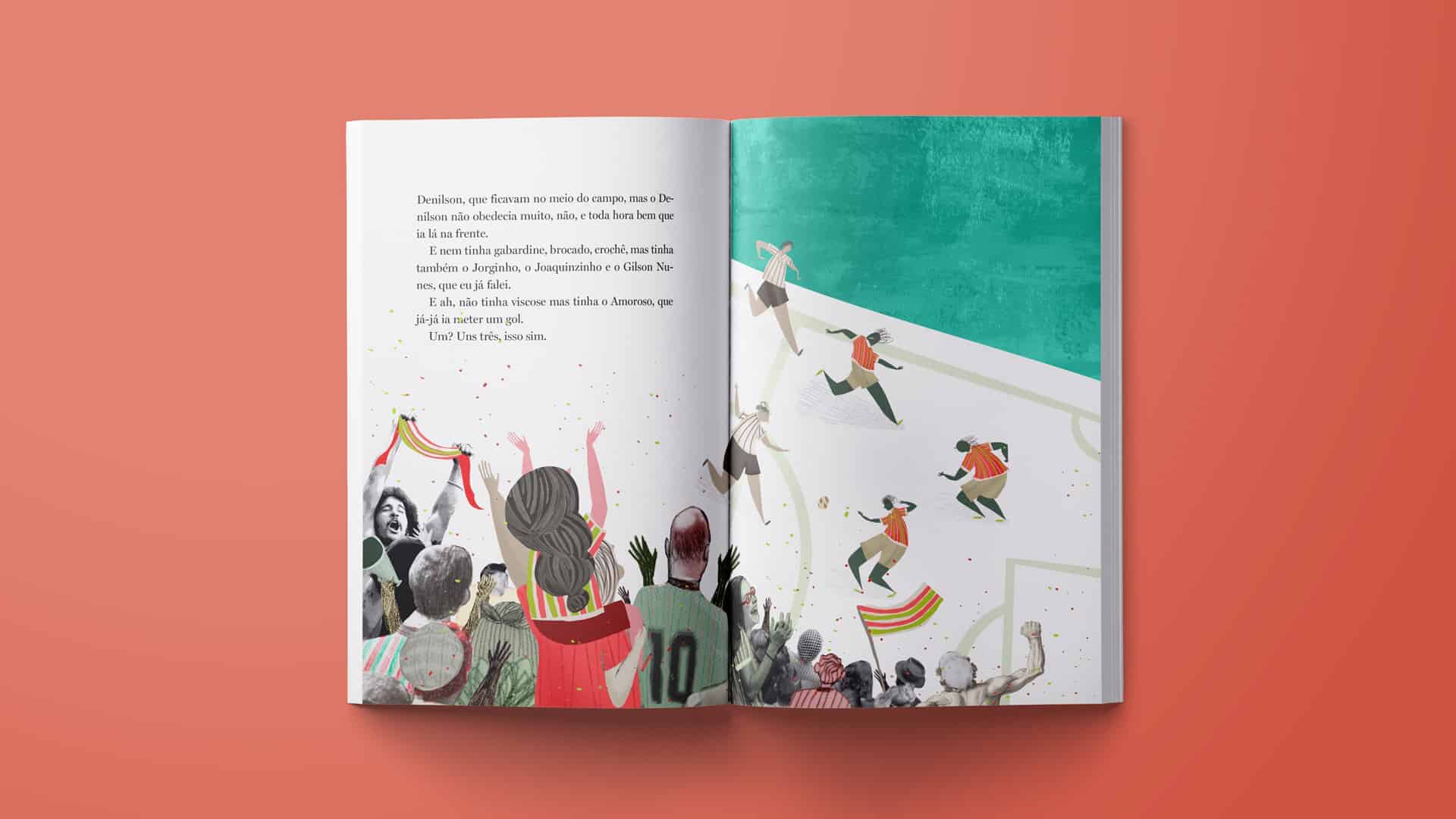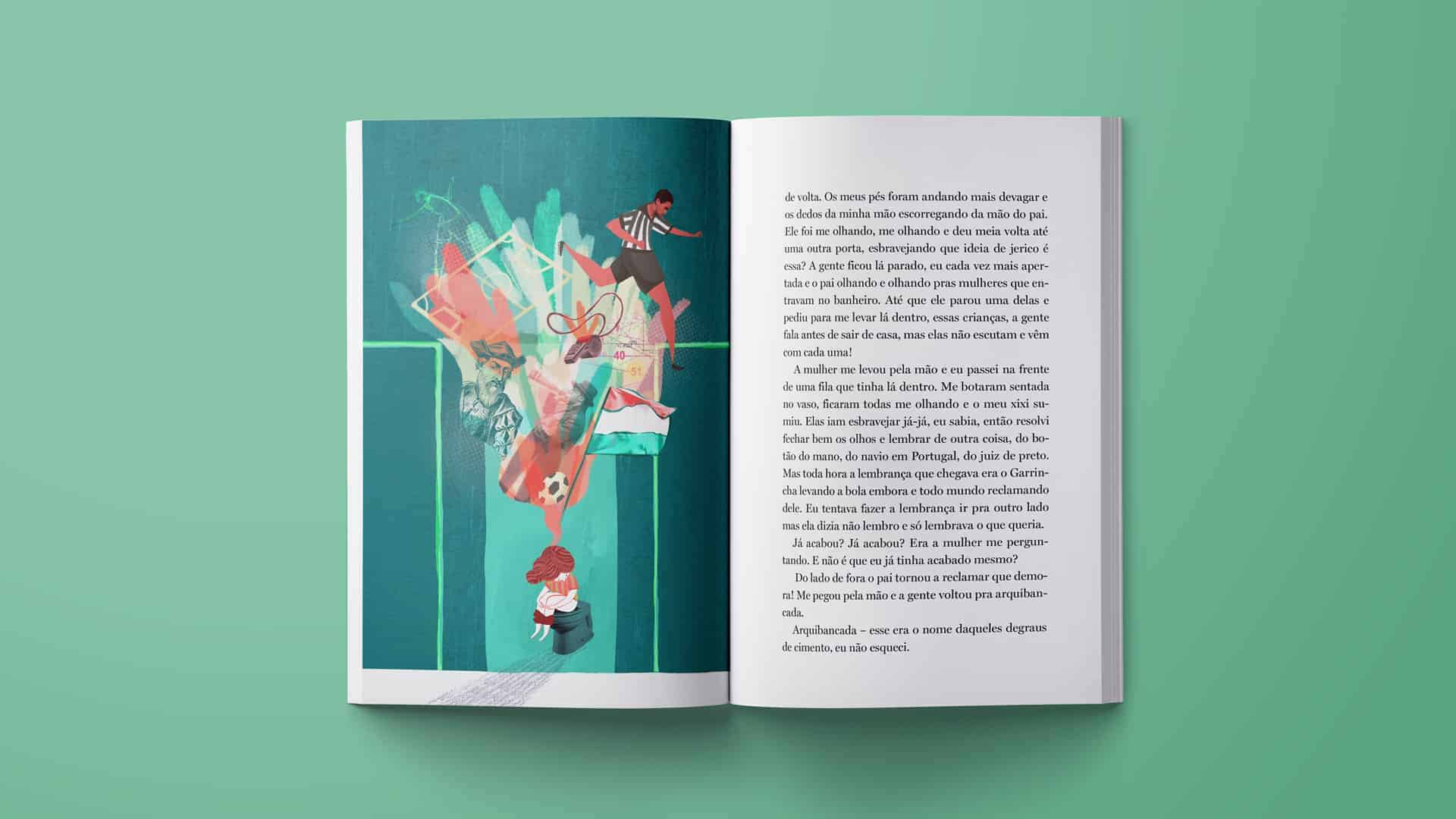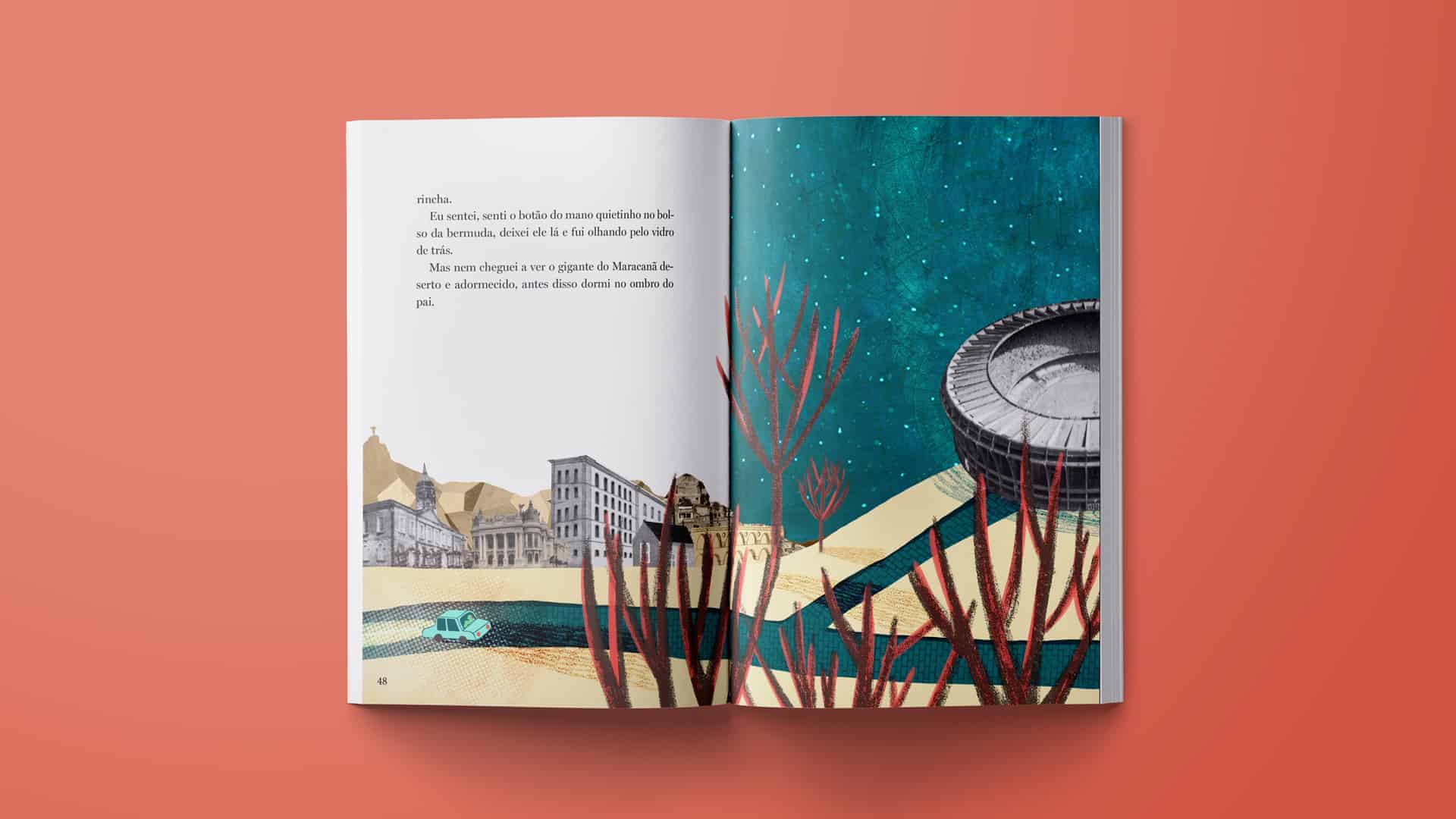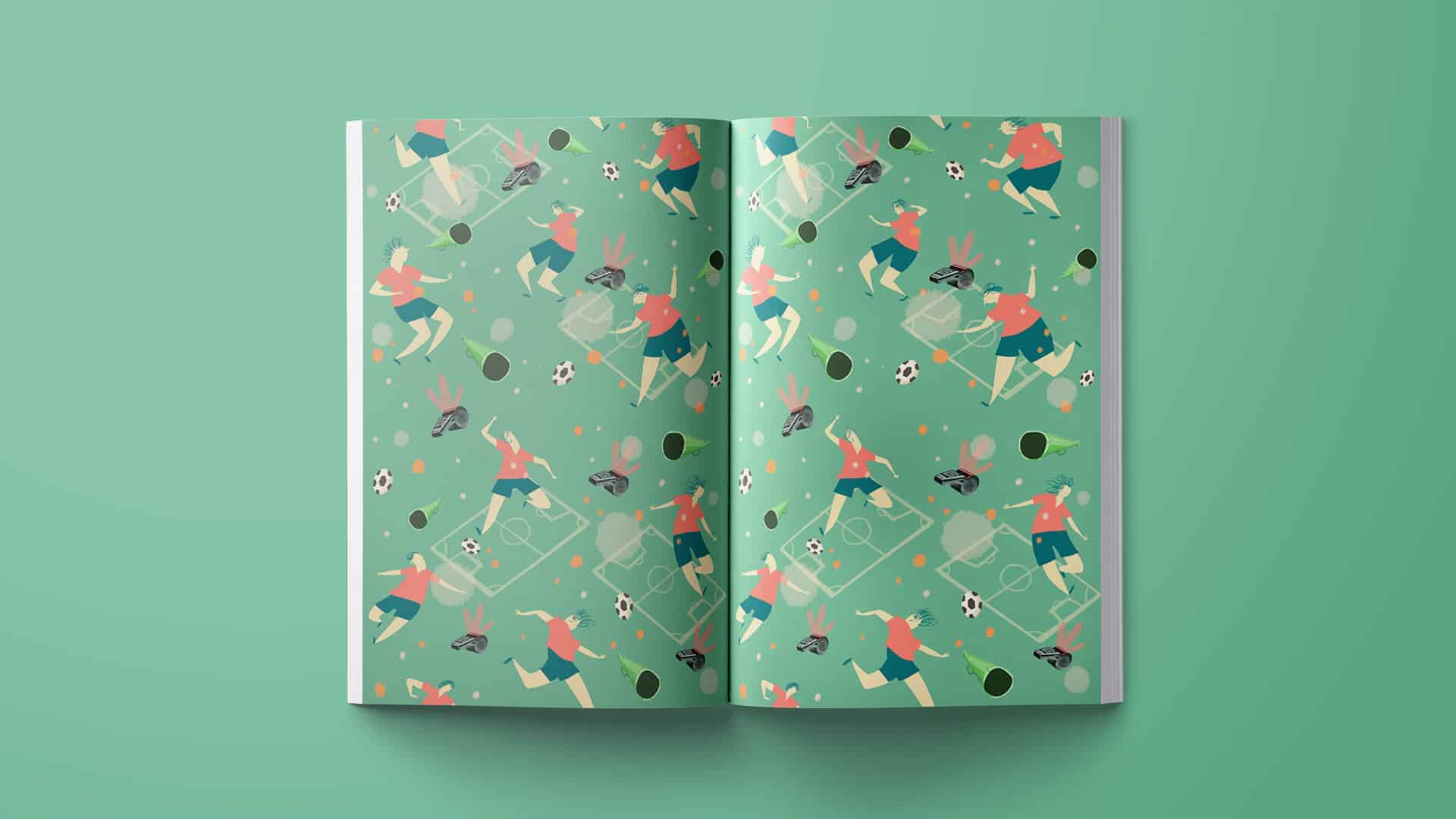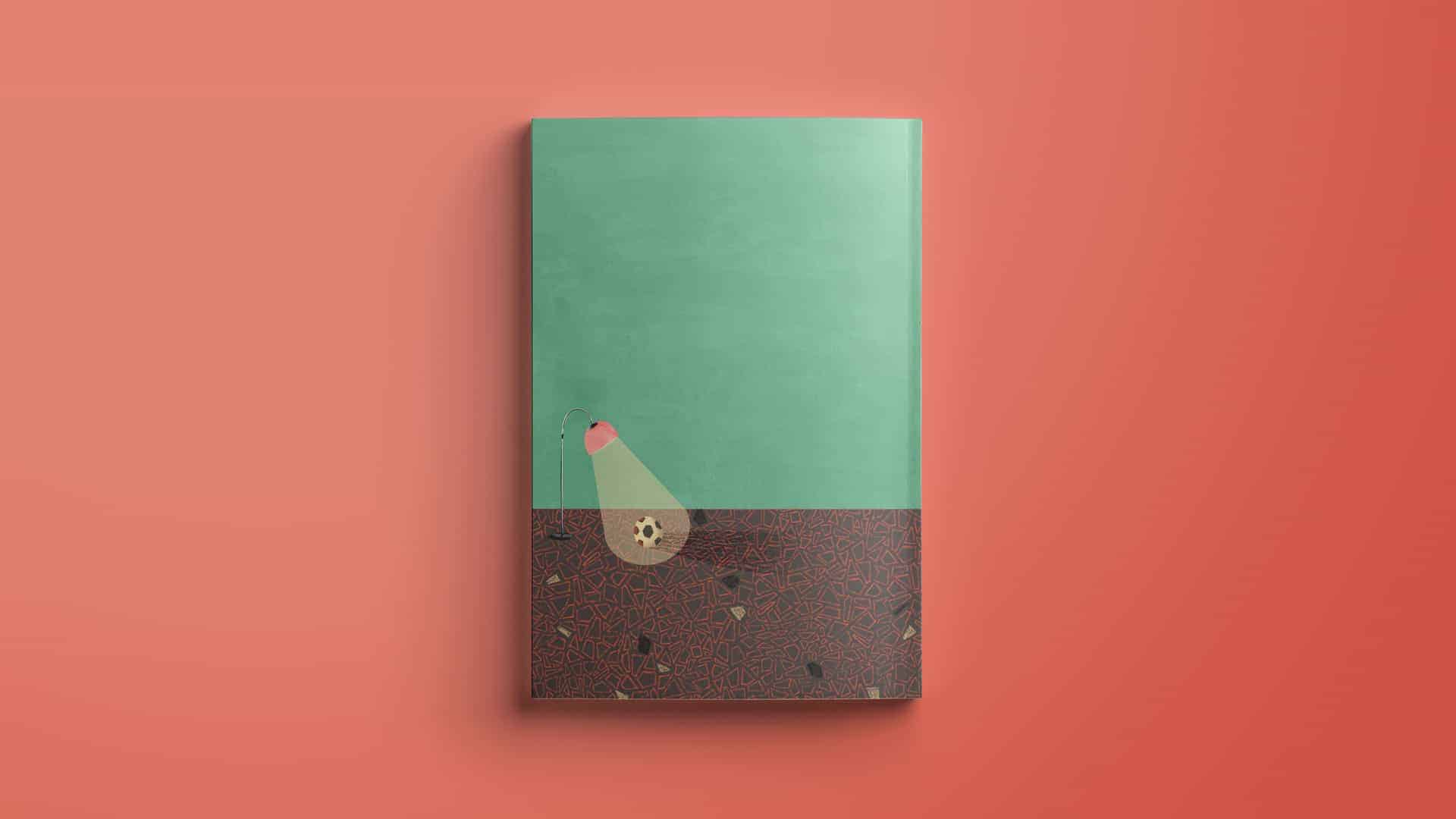 It was a lot of fun playing with graphical resources to try to depict the emotions in a non-descriptive way, incorporating elements of fantasy to represent complex concepts such as anxiety, excitement, fear and melancholy.
—
This book was selected by FNLIJ – Brazilian National Children and Young People's Books Foundation – to be in their catalog representing Brazil in Bologna's Children's Book Fair 2015.